Obama ordered Chinese Food from Chinatown
He even ate it with "chopsticks". Pandering to Asian vote
posted almost 11 years ago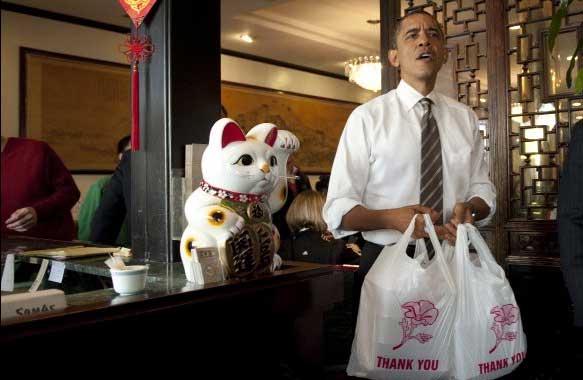 Why is our "president" eating Chinese food?? He is the PRESIDENT OF THE UNITED STATES.
Is he shoring up Asian support? Clearly, he is pandering to the Chinese. 
Not surprisingly, the biased liberal media failed to cover this shocking display of "kow-tow" to our biggest debtor. 
Discuss.*
*All discussions are restricted to what favors my position. Dissenting views will be buried and/or the thread comments will be turned off at ANY TIME. God Bless.
(edited almost 11 years ago)