PINNED ITEMS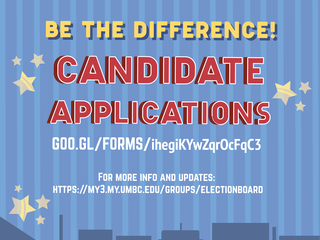 Executive Branch only!
Due to the ineligibility of some candidates, the Election Board has voted to extend the application for the Executive positions (President/External Vice President, Treasurer, and Vice President...
See who's running!
Below is a list of the students who are running for SGA positions in the April elections. Any updates to this list will be posted. President/Executive Vice President Ticket: Vrinda Deshpande...
As of March 15, 2019
The SGA Election Board has voted to amend the 2019 SGA Election Rules on March 14th, 2019. The following rules have been amended: #17. #17: The rule was revised to specify that completion of...
LATEST UPDATES