PINNED ITEMS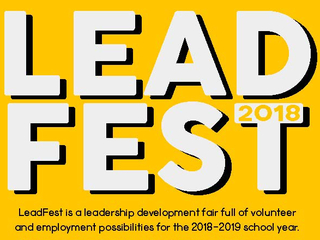 Stop by Main Street on Feb 16th from 12-1:30pm!
12:00 PM
·
The Commons : Main Street
Looking for ways to promote your leadership on campus in the coming year?? LeadFest is a unique leadership development fair full of volunteer opportunities and employment possibilities for the...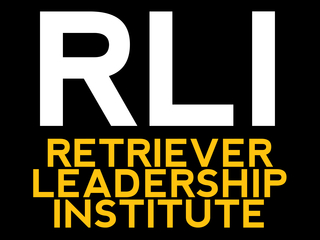 Come learn about RLI Spring 2018 - free lunch provided!
12:00 PM
·
The Commons : 327
Have you heard about the Retriever Leadership Institute but want to learn more?  Are you interested in meeting the peer facilitators?  Want to figure out if RLI is the right opportunity for you? ...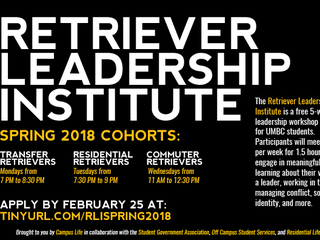 Apply by Feb. 25th!
Apply for the Retriever Leadership Institute by Feb. 25th! The Retriever Leadership Institute (RLI) is a free 5-week leadership development workshop series just for UMBC students....
LATEST UPDATES