Local pile of trash that serves what can be described as "food and drinks," The Fish Head Cantina and Rocking Sushi Bar, came under fire this week for displaying a sign warning patrons that sexual harassment in the establishment will not be reported, rather it would be "graded." Whatever that means.
This eventually drew attention from the community, who, given the multiple national scandals regarding sexual harassment and assault as well as the more local long-term cover up of rape cases by UMBC and community law enforcement agencies were more sensitive to the issue than they may have been previously.
This led the cantina to remove the sign and issue a weak apology, in fear of losing one or more of the half dozen crusty fucks who still go to their bar to the controversy.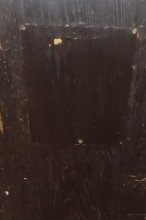 "We're so sorry about the sign," Fish Head said on twitter "it's just been here so long it's just been overlooked, as you can see by the grimy outline it left on the wall behind it once we took it down. Thank you for bringing this to our attention, otherwise there would have been no way whatsoever for us to have realized that promoting sexual abuse in a bar was dangerous and insensitive. We're so so sorry, please come buy drinks we're begging you, sorry."
However, in a display of insecurity so petty and uninspired it could only come from the mind of a man who owns and/or operates a bar named "Fish Head" in Arbutus, the sign was replaced by a grainy clip art printout of a snowflake. Harkening back, of course, to a criticism of "kids these days" made in the movie "Fight Club" by a very well adjusted character who was the literal embodiment of some wagecuck's masculine fragility.
This act of defiance against the entitled millennials the bar had just finished prostrating itself to was furthered by the bar bravely turning off the review tab on their Facebook page and bringing news of their brilliant counterplay to closed local bartender groups. Thereby showing people who dare to care about the safety of women what was what, though not directly to their faces of course.
Seeing a story, MBC News ventured out to secure an interview with the proprietors of Fish Head Cantina. When we arrived we were led to the back, where a ten foot tall two headed fish greeted us with a cryptic riddle.
"One of us speaks only truths." Said the first head.
"And the other only lies." Finished the second.
"Ask us your questions, seeker." The muttered in a harmonic unison.
We inquired to as whether the bar intended to create an environment that promoted sexual violence.
"Of course not, we are so terribly sorry that that may have been the impression people got from us. We are nothing but supportive of survivors and hope that we can rekindle relationships with the community that may have been hurt by our actions. We encourage all survivors and their supporters to come out to our bar and spend some money here to see how not supportive we are of that sort of thing." Said the first head.
"Sexual 'Violence?' The real sexual violence is when fucking Becky picks Chads over nice guys who own successful bars in the greater Baltimore area. Men are so oppressed, we can't even make jokes or put up signs or harass women without being criticized on Facebook. So yeah, maybe we try to make the bar one that doesn't promote the oppression of men, you got a problem with that?" Said the second head.
Our next question sought to know if there had ever been any incidents in the bar in the past.
"No, never. We are a very safe place to buy some drinks, watch some music, and have a good time at a reasonable price. You should check us out and come this Saturday to see "Today's Tom Sawyer's" the number three Rush cover band in Baltimore. Half price shots before 8:00pm!" Intoned the first head.
"Not according to our lawyers!" The second head appeared to try to wink, and then gurgled out a phlegmy laugh for a solid 45 seconds.
We then asked if this attempt to simultaneously cave and cater to their critics while calling those very critics spineless and oversensitive in the hopes of both appearing "wholesome" and "badass" instead just made them appear both "scummy" and "lame."
The two heads did not respond, instead spewing a green fog and whispering incomprehensibly. The interview, it would seem, was over.
-Doctor Ector