Teaching Statement Workshop : Preparing for Academic Jobs
Future Faculty Series
---
This event will be taking place on Monday, August 1, 2022 from 11:30 AM - 12:30 PM.



Most faculty jobs will ask you for a teaching statement or a teaching philosophy. Graduate students and postdocs frequently have limited teaching opportunities and limited training on how to be an excellent teacher (though at UMBC you do have access to free

 
CIRTL Certification
, don't forget!). In this workshop, you'll learn what the expectations of these documents are, see some examples, and begin to craft your own (bring a laptop or a notebook/pen). You'll also learn about some creative ways you can build skills/bolster your statement between now and your first faculty job, even if you don't have the chance to teach. 
The speaker for this event will be Dr. Jennifer Harrison.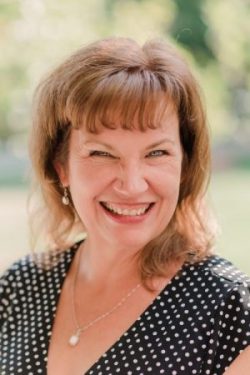 Jennifer is the 
Associate Director for Assessment in the Faculty Development Center, specializes in helping faculty develop effective assessment practices. She has expertise in accreditation, institutional effectiveness, student learning assessment, critical pedagogy, curriculum mapping and development, educational technology, and online and face-to-face active learning. An experienced speaker, she has created workshops, programs, and presentations for a range of higher education audiences, including AALHE, The Assessment Institute, and Educause. She is currently co-authoring a book on curriculum mapping for Stylus Publishing. She holds a Ph.D. in Language, Literacy, and Culture from UMBC, an MA in English from the University of Maryland College Park, and a BA in English from Washington College. Before joining the FDC, she was Associate Professor of Writing & Director of Learning Assessment at the National Labor College, where she taught literature, writing across the curriculum, and interdisciplinary research courses; directed the Writing Center; developed learning and institutional assessment processes; and led the prior learning assessment program.
Looking forward to seeing you all! If you have any questions, please contact Yarazeth Medina at yarazeth@umbc.edu.