PINNED ITEMS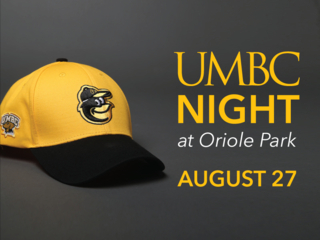 with Commemorative Orioles/UMBC Hat Giveaway!
TICKETED
·
5:30 PM
·
Off Campus
Monday, Aug. 27 • 5:30 p.m. picnic, 7 p.m. game Oriole Park at Camden Yards Early-bird Tickets: $35 before June 15, $40 after Join the Professional Staff Senate and the UMBC Alumni...
Senator Biographies
Get to know your senators and what interests them! President Ashley Waters Shady Grove Vice President Emily Moroney Off-Campus Student Services Past President Damian Doyle Division...
PDF Document · 23.5 KB
Dates for 2017-2018 PSS meetings.
LATEST UPDATES