"Food traditions like snowballs and seafood connect New Orleans and Baltimore, two places with their own complex histories as major Southern port cities. But beyond the crabs and snowballs, our team-- Andy Dahl, Fernando Lopez, and I-- wanted to examine links between the two places through themes of migration and Mexican food. Thus, as part of the Homegrown Foodways Series: Baltimore and New Orleans, we introduce "El Camino del Pan y el Mole," which takes a visual ethnography approach to document these rich stories and relatively new Mexican foodways traditions in each city." (excerpt from Prof. Fouts LOC American Folklife Center Blog Post)

Behind the scenes selfie with Fernando Lopez, Andy Dahl, Sarah Fouts, and Jose Vargas lounging while his wife, Angela, is being interviewed at their house in Rosedale, Maryland. Photo by Fernando Lopez.
Press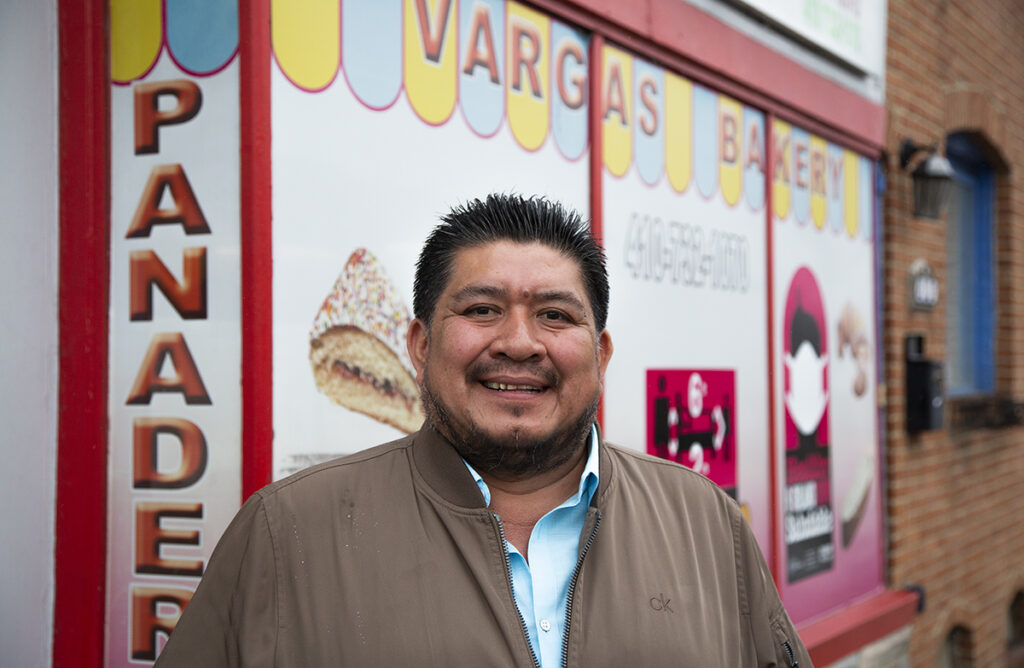 Jose Vargas in front of his bakery on S. Highland Avenue, East Baltimore, Maryland. Photo by Andy Dahl.
El Camino del Pan a Baltimore
Link to Prof. Fouts LOC American Folklife Center Blog Post: 

Gilberto (left) and Ivan, stars of El Camino del Mole a New Orleans, posing for Project Neutral Grounds in New Orleans's City Park. Photo courtesy of Fernando Lopez.
El Camino del Mole a New Orleans
Link to Prof. Fouts LOC American Folklife Center Blog Post: