Congratulations to all our First-Generation College Student Graduates!
In honor of May graduation, we'd like to introduce a few of our first-gen grads, in their own words:
Veronica Schilling - B.S. in Biology, Minor in Writing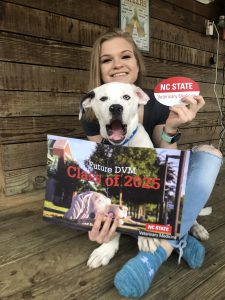 It has been a long but rewarding journey to prepare myself for college as well as complete it. In addition to being the first in my family to pursue a college education, I was also the one to fund it entirely, which was a different challenge in itself. This forced me to always maintain a balance between my academic life and my work life. I have learned an incredible amount and built habits which undoubtedly benefit me in the future. Not only have I made my parents proud, as they believed I could do anything so long as I tried hard enough, but I have also made myself proud with all I have achieved in addition to my degree. I am relieved to say that all that work is finally worth it. 
There have been numerous people that I have met along my college journey that have shown me tremendous support; however, one person that comes to mind particularly is Dr. Chris Bradburne, my project manager during my internship at Johns Hopkins University Applied Physics Laboratory. Dr. Bradburne picked me to work on his project even though I had no experience in bioinformatics. He noticed I had an interest in veterinary medicine, and since his project was about dog genomics, he thought this would be an amazing opportunity for me. He told me he saw how hard I worked through my grades listed on my resume, and from that he was sure that I could learn what I needed in order to contribute good work to his project. He was right; I have worked for him for nearly three summers and we have both learned an incredible amount along the way and the project has made significant progress. He has also been incredibly helpful in my pursuit towards veterinary medicine, through his advice and his recommendation letters. 
Post-Grad Plans: I will be pursuing my Doctor of Veterinary Medicine degree at North Carolina State University College of Veterinary Medicine.
Viviana LLontop-Maldonado - Biological Sciences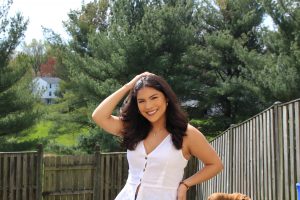 It is an absolute honor graduating first generation in my family. Growing up, I witnessed how hard my parents worked for our greater education, so to be able to hand them my degree this semester is an experience I will never forget. Thank you to my friends, who supported me in the high and lows, in the failures and successes, the friends who shared my pain and stress when classes got too hard, but who shouted that one day it will all be worth it. 
Post-Grad Plans: My plans for after graduation is to take a well-deserved break before I begin studying for my DAT where I have plans to attend dental school to eventually open up my own office in the near future. 
Mohammed Khalid - B.S. in Information Systems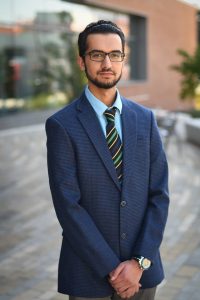 Being first-gen means being rewarded for singular efforts, suffering numerous setbacks, but persevering through it all to graduate and be the first in the family to do so.My parents, who early on invested in my education and ensured the opportunities denied to them were always extended to me.
Post-Grad Plans: I will be attending Johns Hopkins University as a MS student in Security Informatics. Furthermore, I will be working as a Cybersecurity Consultant with the firm, EY.
Rhiannon Shadrick - B.A. in Biology, Minor in Psychology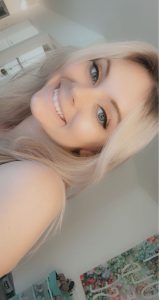 It's such an honor to be a first gen graduate. I hope I am the new trend setter for my family and encourage my younger family to get involved in the sciences! I would like to thank my parents for supporting me from day one. I wouldn't be who I am without you!
Amina Mahmood - B.S. in Computer Science, Cyber Track