Congratulations to all our First-Generation College Student Graduates!
In honor of May graduation, we'd like to introduce a few of our first-gen grads, in their own words:
Demi Trimino - B.S. in Biological Sciences and B.A. in Philosophy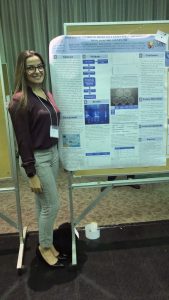 I believe graduating as a First Gen college student shows the ability I have to navigate new challenges and overcome them. I attribute my success to my mother, a Cuban immigrant, who has sacrificed beyond measure for the sake of our family and I shall do the same. 
Post-Grad Plans: I plan to start a career in the research of wildlife conservation. After gaining some experience in the field, I will decide if a Masters degree is an appropriate next step. 
Anuradha Singh - B.S. in Biological Sciences, Minor in Psychology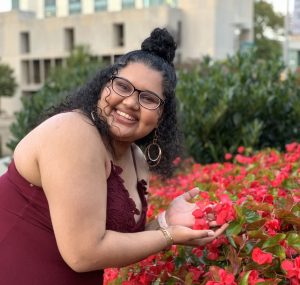 Given the opportunity to be a first generation college student means the world to me. Experiencing college, both the educational and social aspects, have made a big impact on my life. It has provided me the courage, grit and determination to go forth and peruse all of my dreams. Having this experience has opened a whole world of new possibilities for me and I couldn't be any happier. Thus, being able to graduate, as a first generation college student, from such a prestigious university is an honor.
Through my whole college experience, my two biggest supporters were my parents. They did all they could to help me succeed, whether it was offering advice, or congratulating me on the small victories. I also had a multitude of support from many of my peers and facility. Any question, concern, or wonderment was answered by many of the people I've come across during my journey. Together, all of these people helped me graduate. 
Post-Grad Plans: Taking a year off to study for MCAT and getting myself ready for medical school. 
Lexie Mathis - B.A. in Psychology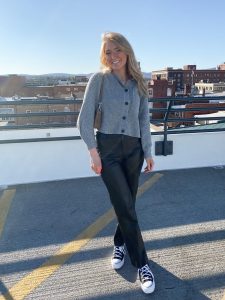 It means a lot to me to be graduating from UMBC as a First Gen College Student because it means that I have been able to push myself to achieve my goals despite this being an entirely new experience for me and my family. It also means that all of my hard work over the years has meant something and I am finally seeing the payoff. Dr. Quiton has been very influential throughout my time at UMBC. I am happy to have been an undergraduate research assistant for her and this has really helped me in deciding what I want to do post-graduation. She has been extremely helpful, kind, and inspirational for my academic career.
Post-Grad Plans: In Fall 2021 I will be attending Towson University's Psychology M.A. program in the Experimental Psychology Concentration.
Kiara Ladson - B.A. in Psychology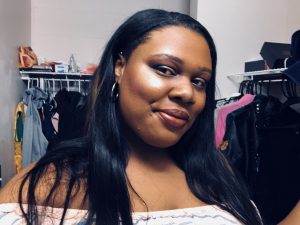 This means being part of a new normal. This means that I no longer have to fit within a particular criteria to be educated and successful. This means opening the doors for people like me. This means no longer waiting for a change and just being the change. I wouldn't have been able to get through this without my immediate family and my small friend group. They kept me above water and showed me that what I am doing is for a purpose and that giving up would make me fit in with what society wants me to do anyway. They taught me to be strong and to understand that accepting failure would deter me from the success I've always craved.
Post-Grad Plans: My post graduation plans include to receive my first masters as a Physician Assistant, gain experience and then become a Doctor.
Petronila Amaya - LBSW, Minor in Psychology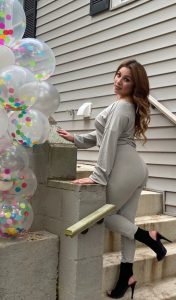 I am very proud of myself. My family has always been my greatest support system and I would not have completed this without them. Our hard work has paid off and I hope to be an example to my cousins, nieces, and nephews. I want our family to start building in academia. My biggest supporter is my older brother Johny Amaya. He is truly my backbone. He has peer reviewed countless papers, bought me my laptop, and has really helped in every aspect of my education. He has never doubted what I could accomplished and has always encouraged me to keep going. My journey has been a long ride and he has been patiently sitting next to me helping me navigate.  
Post-Grad Plans: I am taking my undergrad licensure exam and entering the work field. I am planning to see how the first year goes and then possibly looking into grad school.