PINNED ITEMS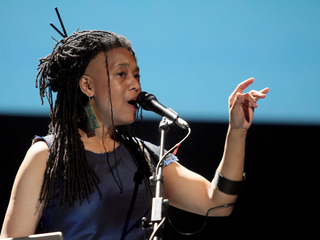 Performance: Other Rooms
Pamela Z will perform a program consisting of short solo works for voice, real-time electronic processing, sampled sounds, wireless gesture controllers. The performance, which will combine...
Artist Talk: Crossing Disciplines
Through video and audio examples and live demonstration, composer/performer and interdisciplinary artist Pamela Z will share her work and her process and will discuss the increasingly blurred...
Weekly 10 - 11:00 am on WebEx (day TBD)
The Dresher Center for the Humanities, the Center for Social Science Scholarship,and the Center for Innovation, Research, and Creativity in the Arts, invite CAHSS faculty and advanced graduate...
LATEST UPDATES