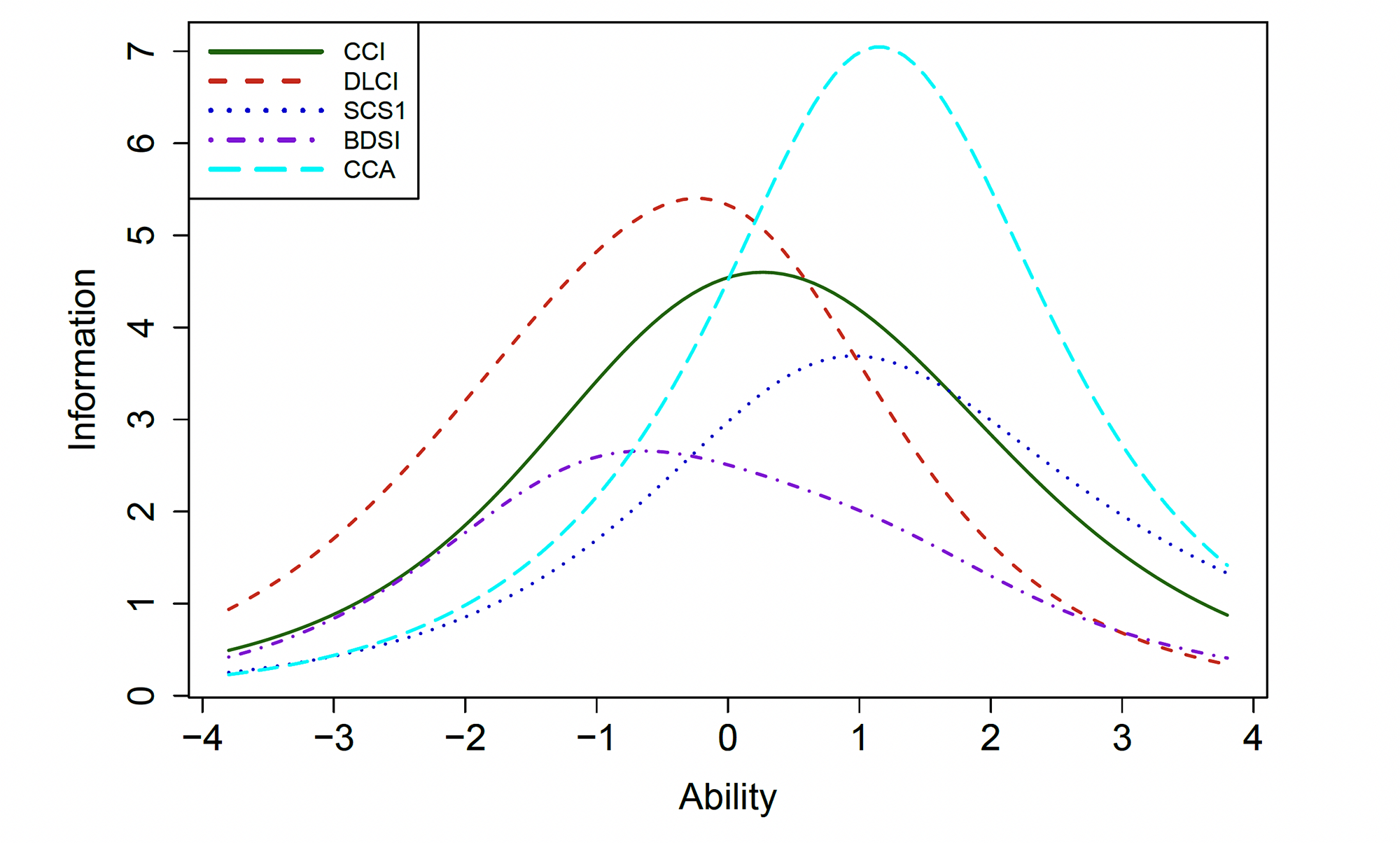 Test information curve for the CCA and curves for other validated CIs calculated from 2PL model fit parameters provided in the studies. Compared to other CIs, the CCA gives more information about students who performed above average.
---
The Cybersecurity Curriculum Assessment (CCA) was completed by 193 students from seven colleges and universities. The CCA builds on the group's prior work developing and validating a Cybersecurity Concept Inventory (CCI), which measures students' conceptual understanding of cybersecurity after a first course in the area. The CCA deepens the conceptual complexity and technical depth expectations, assessing conceptual knowledge of students who had completed multiple courses in cybersecurity. The paper reviews the development of the CCA and presents an evaluation of the instrument using Classical Test Theory and Item-Response Theory. The CCA is a difficult assessment, providing reliable measurements of student knowledge and deeper information about high-performing students.
Sherman's coauthors include CSEE Ph.D. student Enis Golaszewski, Dr.
Linda Oliva
(education), Dr.
Geoffrey Herman
and Shan Huang (University of Illinois), and Dr.
Peter Peterson
(University of Minnesota Duluth).
Support for this research was provided in part by the National Science Foundation (NSF) and the Department of Defense. Applying their assessment tool, under another NSF grant, Sherman and his group are studying and improving how the Navy and Army Military Academies teach cybersecurity.