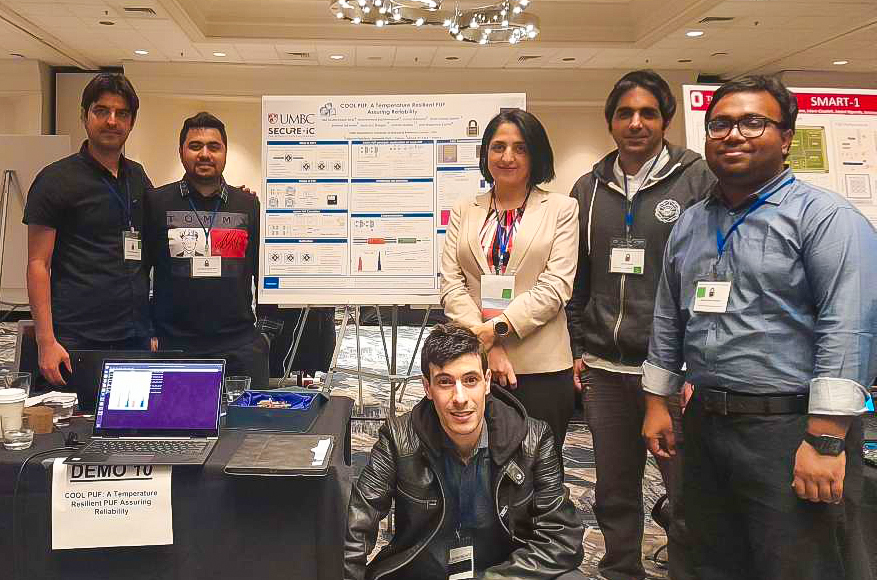 The team presented "COOL PUF: A Temperature Resilient PUF Assuring Reliability". This hardware security primitive has been designed such that it remains resilient even when the temperature changes drastically, so it is a COOL entity.
PUFs, or
physical unclonable functions
, 
are one of the main hardware primitives that provide security. They are mainly used in key generation for cryptographic modules, device authentication, and device metering schemes to prevent illegitimate overproductions of Integrated Circuits (IC) and IC piracy by malicious intruders.
The team members include 
Md Anik Hasan Anik, Mohammad Ebrahimabadi, Hasin Reefat, Javad Bahrami, Naghmeh Karimi, 
Sylvain Guilley, Jean-Luc Danger, and Sofiane Takarabt.