PINNED ITEMS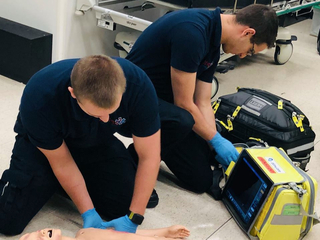 DEADLINE: March 1, 2019
12:00 AM
·
Sherman Hall : 316
If you are on track or interested in applying for the Emergency Health Services Paramedic Program to start Fall 2019, the application is now available.  The two documents you need to complete for...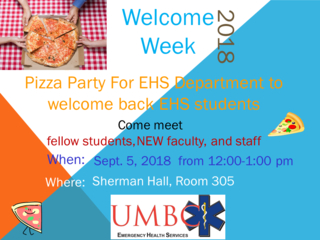 Come visit - We have Pizza!
12:00 PM
·
Sherman Hall : 305
Come meet up with new and returning students, NEW Faculty, and staff. Open to all EHS Majors. Pizza and light refreshments will be served.
LATEST UPDATES