PINNED ITEMS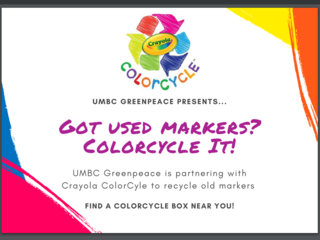 Got used markers? ColorCycle It!
UMBC Greenpeace is taking part in Crayola's ColorCycle initiative in which people can recycle old expo markers for re purposing instead of throwing them away. Small boxes will be placed in the RLC...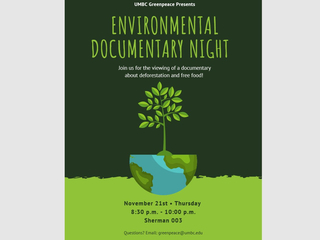 8:30 PM
·
Sherman Hall : 003
UMBC Greenpeace will host an Environmental Documentary Night in Sherman 003 from 8-10pm. We will be watching "Our Planet" Episode 3. There will also be Pizza so come join us! 
PHO SAIGON FUNDRAISER
PHO SAIGON Fundraiser!!! Come support Greenpeace!  The Wings are fantastic! Pho Saigon Address: 1116 N Rolling Rd, Catonsville, MD 21228 
LATEST UPDATES