PINNED ITEMS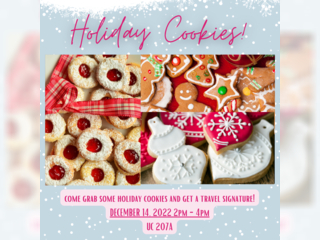 Come try some holiday treats and get a travel signature!
2:00 PM
·
University Center : 207
Take a break from studying and get in the festive spirit by trying some holiday cookies!  ISSS advisors will also be available to provide travel signatures in time for any winter break travel plans.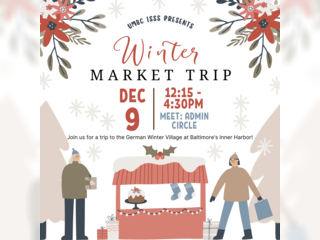 Join ISSS for a trip to the German Winter Village!
12:15 PM
·
Administration : Circle
Join ISSS for holiday shopping and festive winter fun at the German Christmas Village at Baltimore's Inner Harbor.  Baltimore's annual market is modeled after the holiday markets in Germany.  The...
LATEST UPDATES