Talk by Sandra Cauffman: From Costa Rica to Mars
---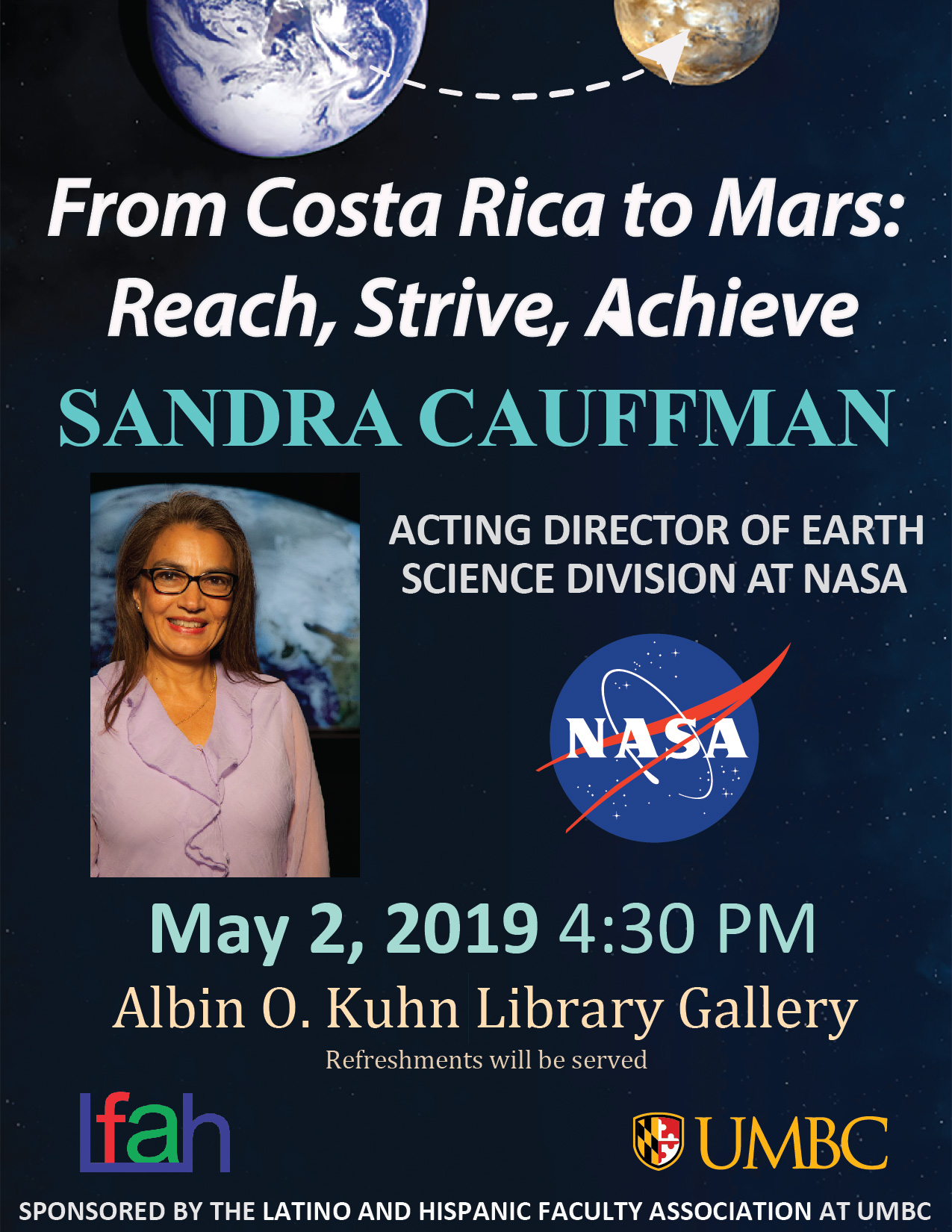 Ms. Cauffman provides executive leadership, strategic direction, and overall management for the entire agency's Earth Science ~$2B portfolio, from technology development, applied science, research, mission implementation and operation. 
Prior to joining NASA HQ, Ms. Cauffman worked at the Goddard Space Flight Center (GSFC) for 25 years serving on a variety of roles.  She has participated in several projects in different programs including the Geostationary Operational Environmental Satellite (GOES)-R Series, in partnership with the National Oceanic and Atmospheric Administration (NOAA) and the Mars Atmosphere and Volatile Evolution (MAVEN) Mission, a NASA mission to the red planet. 
Ms. Cauffman has been awarded the NASA Exceptional Achievement Medal and she is a two-time recipient of the NASA Outstanding Leadership Medal. She is also a four times recipient of the NASA Acquisition Improvement Award, and numerous GSFC and HQ awards.  She received a B.S. in Physics, a B.S in Electrical Engineering and a M.S. in Electrical Engineering, all from George Mason University. Ms. Cauffman was born in Costa Rica and is fluent in Spanish.