PINNED ITEMS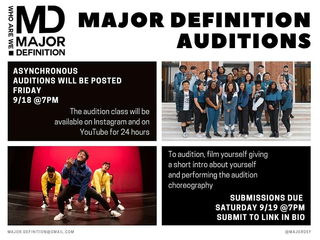 Major Definition's Fall 2020 Audition Choreo Tutorial is finally live! Click the grey "Visit Website" button below to watch it! You have 24 hours to learn it and submit your audition video to our...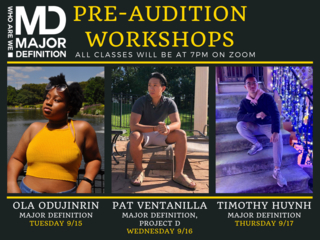 We'll be hosting free pre-audition workshops!
Hi everyone! We will be hosting Pre-Audition Workshops from Tuesday, September 15th to Thursday, September 17th. There will be three classes: two will be taught by our E-board members, Ola...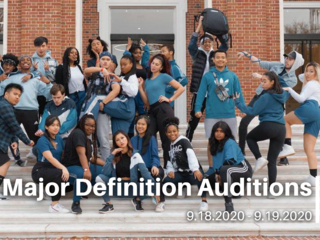 Hi everyone! We have got some exciting news for you all. This semester, we are holding virtual auditions for anyone interested in some social "dist-dancing" while getting to know others in the...
LATEST UPDATES