2) The Essential Space Reopens on Monday June 12th!
The Essential Space, in RAC 235, is back open to the UMBC community this Monday at 11am! Meet Michael or Harshal who will be ready to greet you between the hours of 11am and 5pm, every Monday through Thursday throughout the summer.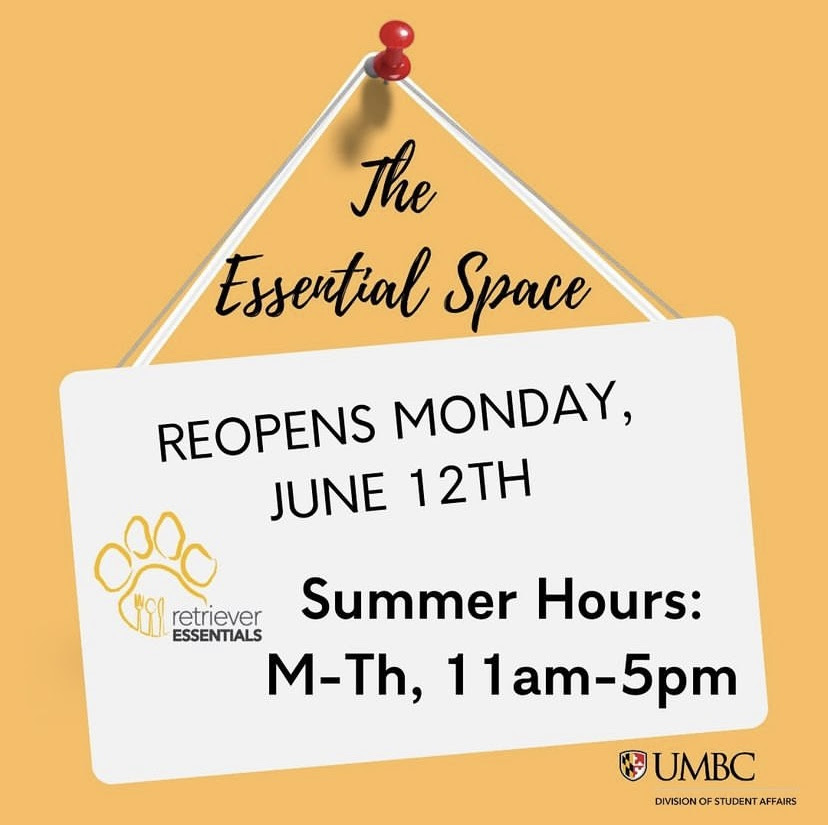 3) The Yumm Shoppe located in the lower level of the Bookstore is open anytime the Bookstore is open. Monday - Friday: 8am to 4pm. 
Keep in mind: The Bookstore will be closed Juneteenth - June 19th and for Inventory - June 29th & June 30th