PINNED ITEMS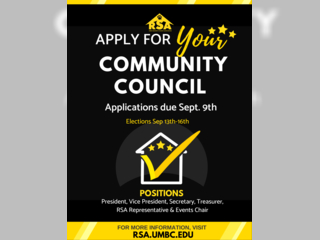 Looking to get involved? Interested in making a difference this year in your Community? Enjoy planning events or want to gain a leadership experience?  Want to be better prepared for other...
We are now accepting applications for Desk Manager and Resident Assistant positions for the next academic year. You can apply to these positions now!  The application deadline is June 28 @...
Make an appointment today!
Due to community demand, we are hosting new COVID-19 Booster and Flu Clinics. Clinics are January 6 and 20 and are by appointment only. Reserve your appointment today! Thank you for helping...
LATEST UPDATES