PINNED ITEMS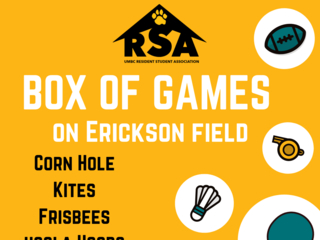 Box of Games have been placed on Erickson field, near Center Road, they have kites, frisbees, balls, hoola hoops, corn hole and more for you to enjoy!!  Please remember to wear a mask, remain...
Learn more about applying for 2020-2021 On-Campus Housing
What is Housing Selection? Housing Selection is the process by which current students select their room and/or roommates for the upcoming academic year. Our system is fully online; you can...
LATEST UPDATES