Residential Life is Hiring Student Staff for Next Year!
Applications available for Desk, Office & Conference Assista
---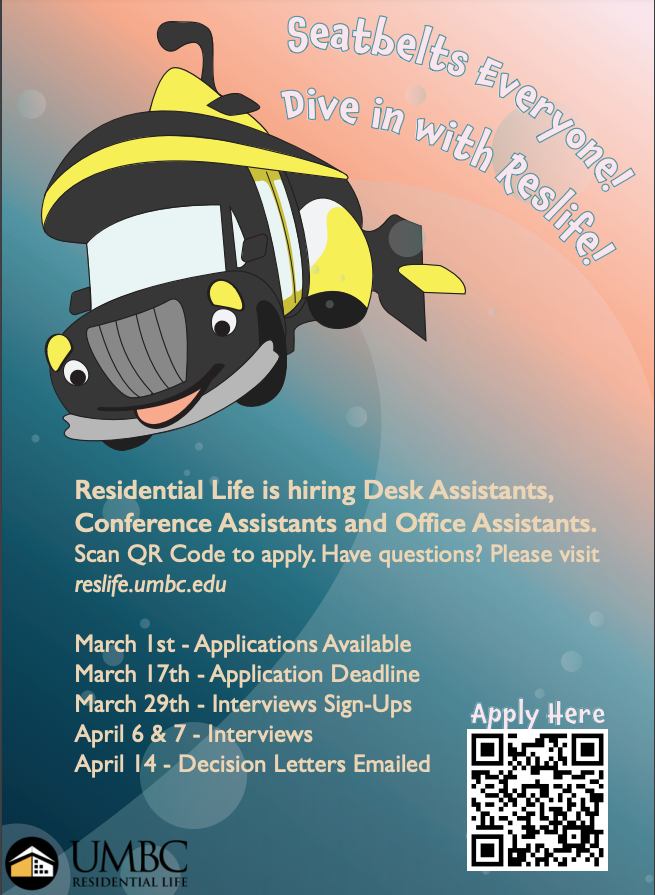 Residential Life will begin accepting applications for our 2023-2024 Academic Year Desk & Office Assistant positions, as well as our Summer 2023 Conference Assistant position on March 1, 2023. We encourage you to review the timeline and various position descriptions before completing the application.
Application Timeline
March 17, 2023 at 11:59 p.m.- Hourly Student Application Deadline
March 29, 2023– Applicants sent information to sign-up for interviews
April 6 & 7, 2023- Interviews
April 13, 2023- Decision Letters E-mailed to Applicants
2023-2024 Academic Year Positions
Summer 2023 Positions