PINNED ITEMS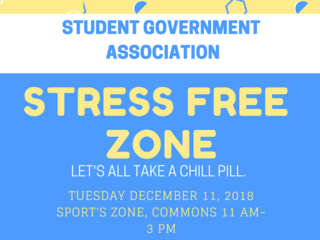 Join us for a chill and relaxing time before finals!
10:00 AM
·
The Commons : Sports Zone
Tired due to hours of studying? Feeling overwhelmed about your upcoming finals? Well we've got the event for you!  Come out to the annual Stress-Free Zone held by the UMBC SGA's First Year...
LATEST UPDATES