PINNED ITEMS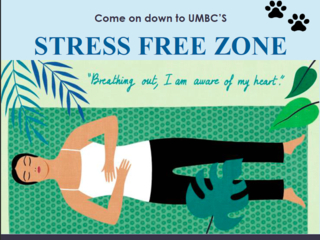 2:00 PM
·
The Commons : Sports Zone
Come to SGA's Stress Free Zone on MONDAY DECEMBER 9th! Enjoy free food, crafts, and raffles! Location: Sports Zone Date: Monday December 9th Time: 2pm-6pm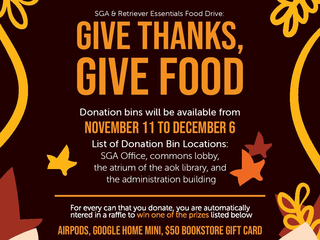 Bring your donations to be entered into a raffle for prizes!
Hello Retrievers! We're happy to announce that we will be conducting a food drive for Retriever Essentials! It's an exciting endeavor that we are hoping you will be able to join us in. ...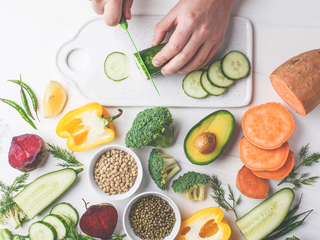 Let's get your favorite foods available over the weekend!
UMBC Students: do you want to switch up the food options available during the weekends?? We need to know your favs! Take this quick...
LATEST UPDATES