PINNED ITEMS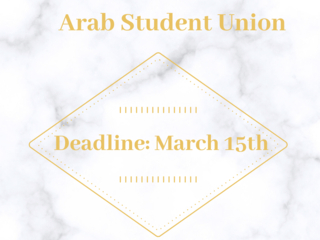 Executive board application is now live! Deadline: March 15
Hello everyone! Just a quick clarification, if you cannot access the application link via this email, please go our myumbc page, click this post and click "visit website" below. If you are...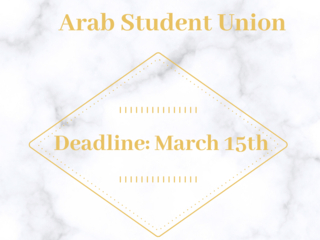 Executive board application is now live! Deadline: March 15
Hello everyone! Applications for ASU's executive board are now available. Please fill out this google form (by clicking "Visit website" below) as well as prepare a speech to be presented to the...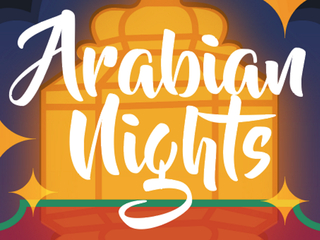 1001 Nights All in One
TICKETED
·
7:00 PM
·
University Center : Ballroom
The Arab Student Union presents our semi-annual cultural event Arabian Nights; a celebration of Middle Eastern Culture through food, dance, and performances.  Tickets are FREE for UMBC students...
LATEST UPDATES