One week from today is Earth Day. The following week is URCAD, UMBC's undergraduate research fair. Today we are spotlighting some undergraduate researchers who decided to focus on the environment, climate change and sustainability in their research efforts. By exploring the issues of today, we can prepare our students to tackle these crises with creative problem solving and thoughtful innovation. Get a glimpse of what's to come with this selection of environmentally focused research.
Go to 
urcad.umbc.edu
 for the full URCAD schedule.  The program opens at 9:15 am 
on Wednesday, April 27th
 in UC 312.
UC Ballroom |12:0
Geography and Environmental Systems
 | Yinka Bode-George 
Wasted Neighborhoods: Narratives and Political Ecologies of Persistent Trash in West Baltimore
Mentor(s): Dr. Dawn Biehler 
UC 312 |02:30 pm
Kayla Barrett
The Social Impact of Air Pollution in China
Mentor: Constantine Vaporis
UC Ballroom | 10:00 a.m. – Noon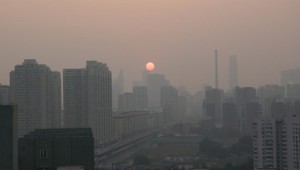 In 2015, a TEDtalk-style documentary produced in China entitled "Under the Dome" went viral on the internet, alerting the entire world to the problem of air pollution and the lack of environmental safeguards in place in China. In a modern society, the protection of the environment is vital to the health of the people, not to mention the legitimacy of the government. This research addresses the question of how the government has managed environmental policy, the nature and scope of the health crisis facing Chinese society, and the strategies the Chinese people have taken to cope. To assess the impact of pollution on society, I analyzed government policies, popular media and scholarly reports, focused on air pollution in major cities, especially Beijing. The paper concludes that the Chinese state is continuing to put economic expansion above environmental health and leaving the people to defend themselves from the ever-growing problem.0 pm – 2:00 pm
Caitlin Stone
The Costs of Good Karma: The Effects of Fangsheng on the Chinese Environment and Society
Mentor: Constantine Vaporis
UC Ballroom | 10:00 a.m. – Noon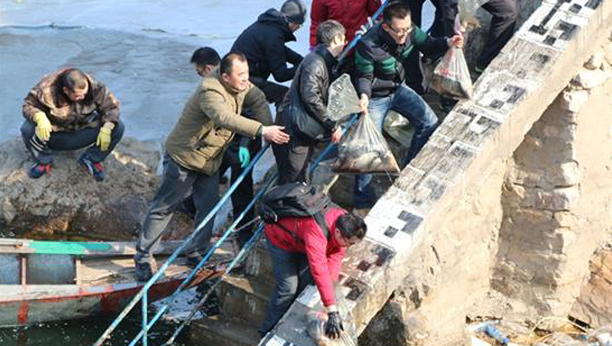 Since the end of the Cultural Revolution in 1976, a resurgence of religious practices had unintended environmental consequences across China. The Buddhist practice of fangsheng, releasing captive animals to obtain good karma, has been on the rise. Fangsheng has introduced large quantities of non-native species to China's environment and heavily influenced the likelihood of a non-native species becoming invasive, which has caused numerous problems. An example from 2015 is one Fangsheng association's singular liberation of thousands of loach into the Shanghai's Huangpu River. Given that there are 281 different fangsheng organizations in China, with at least one in almost every province, the potential for environmental damage is great. In Hong Kong, too, liberation of non-native bird species has raised environmental and health concerns, including the disappearing of native bird populations and the spread of different avian flu strains. Fangsheng has also impacted the economy, causing an increasing demand among practitioners of Buddhism wishing to liberate animals. This activity is often quite expensive; many young people spend upwards of 5,000 yuan (about 765 dollars) per year on animals to release. Utilizing previous research of other scholars, this paper addresses these and other effects of fangsheng and proposes solutions for them.
Shelbi Tippett
Remote Sensing Monitoring of Canadian Wildfire Smoke and its Impact on Baltimore Air Quality
Mentor: Ruben Delgado
UC 310 | 2:00 p.m.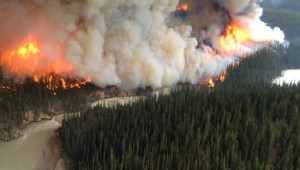 High spatial and temporal resolution elastic light detection and ranging (lidar) measurements allow monitoring of long-range transport of particulates, such as dust and smoke, that impact local and regional air quality. These lidar measurements enhance current knowledge and understanding of how vertical layering and long-range transport of natural and anthropogenic particle pollution may alter the relationship between column aerosol optical depth and surface particle pollution concentrations. We examined the impact of a strong haze event in June 9-11, 2015. Particle pollution associated with this event yielded a 245% increase in aerosol optical depth values compared to the average mean June values for the last decade. We present how air mass back trajectory analysis, aerosol intensive and extensive parameters from lidar, sun-photometer and satellite observations revealed the presence of Canadian wildfire smoke impacting the Baltimore air quality during those days.