Help UMBC go 
#beyondthebag!
UMBC is participating in the NexTrex Plastic Film Recycling Challenge. The Office of Sustainability and Facilities Management are collecting your plastic bags and films at designated locations across campus. 
If UMBC can divert at least 500 lbs of plastic bags and film (~40,500 bags) we will win a bench by Trex made from the recycled plastic films! Learn about the NexTrex Process in Winchester, VA.
You can participate by bringing your plastic bags to the following locations: 
Facilities Management : Across the hall from FM 106

The Commons: Behind the Info Desk & In the common area by the Yum Shop

Apartment Community Center: Across from the info desk
The following clean and dry plastic items may be recycled through this program:

Grocery Bags
Produce Bags
Ice Bags
Sandwich Bags
Cereal Box Liners
Case Overwrap  (the thick plastic that wraps cases of water bottles)
Bread Bags
Newspaper sleeves
Dry Cleaning Bags
Bubble wrap/ air cushions
Pallet wrap
Plastic mailers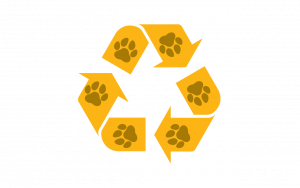 Only containers with this symbol can accept the plastic films.