Keenan Hickman
Degree: M.P.S., Community Leadership
Hometown: Baltimore, MD
Plans: Work in social justice organizations
"Service is a pathway to opportunities for everyone if we allow it to be accessible to all. It is about leading through example and perseverance, and finding joy in completing innovative complex projects with a myriad of community members and organizations."
Keenan Hickman, M.P.S. '22, community leadership, has called many different places "home" at some point in his life. Born in Baltimore, he spent part of his childhood in Korea, served in Indonesia as a Peace Corps volunteer, and lived and worked in San Francisco.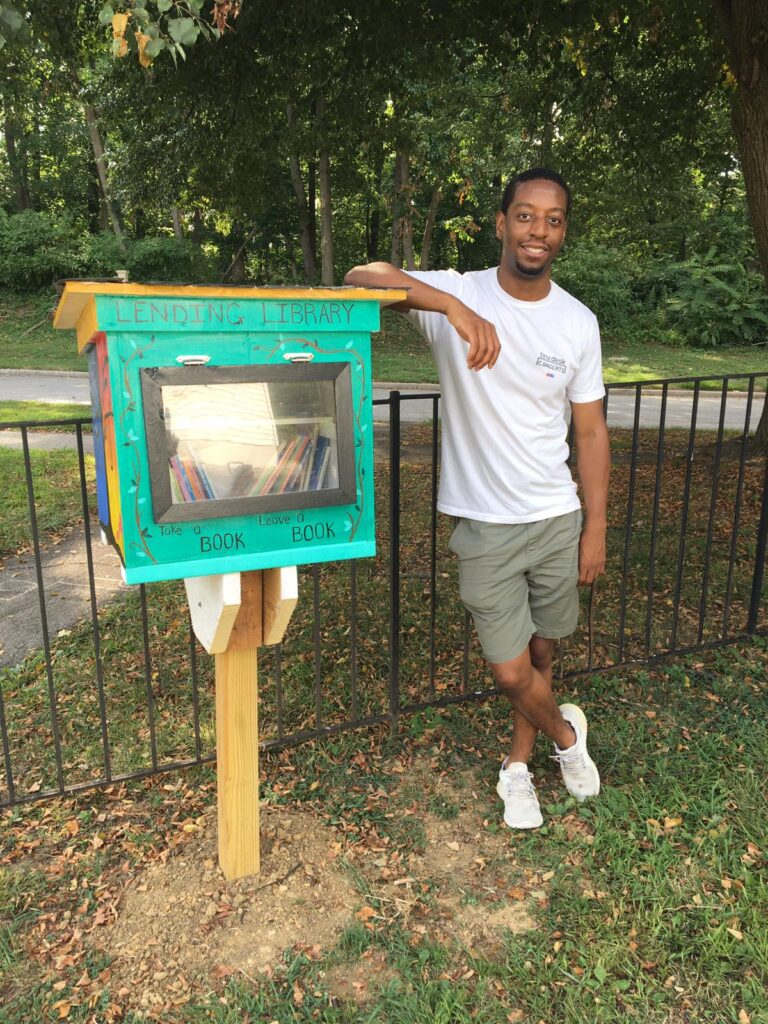 Hickman in Woodlawn, Baltimore next to the Free Lending Library he built during COVID restrictions as lead coordinator at the Walden Circle Community Center. (Image courtesy of Hickman)
Each place presented opportunities to support local communities. In Indonesia, he served as an English instructor while also facilitating trainings on diversity, inclusion, and belonging for local residents. In California, he served as a literacy tutor and a mentor in Big Brothers Big Sisters of the Bay Area Now, after having worked for three years at the U.S. Department of Homeland Security, Hickman is ready to focus on Baltimore. 
During his master's in community leadership at UMBC, he was a lead coordinator at the Walden Circle Community Center. Hickman designed and implemented youth programs, created a lending library, organized community events, and worked on fundraising campaigns. 
Hickman sees the future of empowerment for disenfranchised communities at the intersection of leadership, technology, and innovation. He has a vision for moving forward a new model of social justice work focused on growing equitable, anti-racist communities, starting in Baltimore.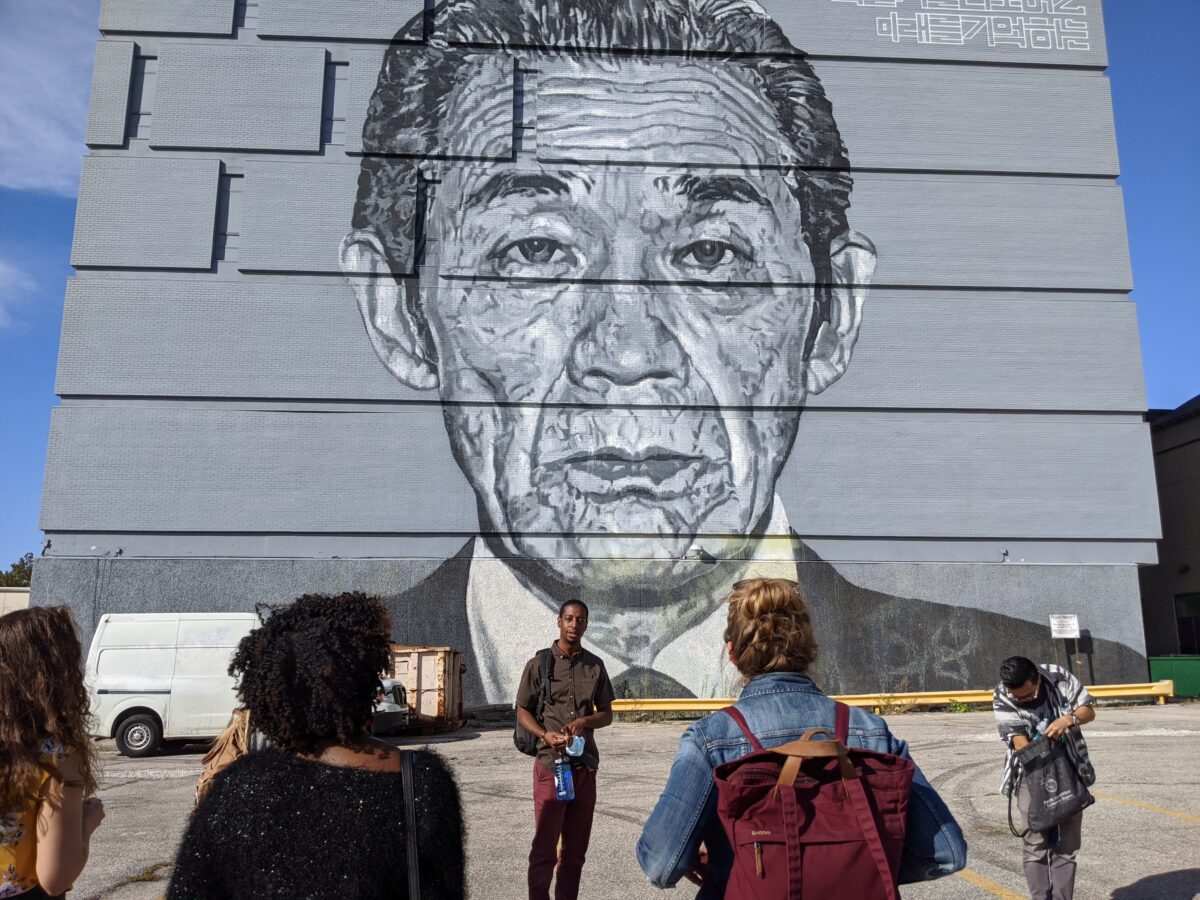 Hickman facilitating a community learning practicum on identity and placemaking in Baltimore's historic Koreatown as a
UMBC Peaceworker Progam fellow.
(Image courtesy of Hickman)