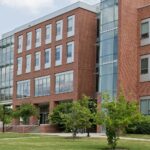 With Maryland's primary just two months away, UMBC faculty are being turned to as experts and analysts for elections across the state.
Donald Norris
School of Public Policy Director Donald Norris spoke with WYPR about the Baltimore mayoral election and candidate positioning in the polls. From his perspective, he stated that State Senator Catherine Pugh, although trailing in the polls, is in good position due to her campaign's finances.
Norris also appeared on WJZ-TV to discuss Maryland's U.S. Senate race to replace retiring Senator Barbara Mikulski. The last poll showed Congresswoman Donna Edwards just two points ahead of Congressman Chris Van Hollen, but Norris said there's still plenty of campaigning left.
"We've had two back to back polls within a month or so of each other which show them essentially tied," said Norris, adding, "the two candidates have a lot of opportunity between now and late April which is two months away to convince people to vote for them."
Ian Anson
Political Science Assistant Professor Ian Anson told the Capital Gazette that recent political mischief among campaign websites that redirects visitors to alternate candidate websites has questionable impact.
"Most citizens don't have the time, resources or interest in politics to visit candidate websites at all; the ones who do are likely members of a highly sophisticated subset of the American population — especially during a Senate primary race," Anson said, but, he added, "this doesn't mean that such a strategy can't have an effect on citizens or campaigns. If a URL redirect catches the attention of journalists or content creators on social media platforms, widely shared critiques of the strategy could damage a candidate's carefully constructed image," he said.
Read the complete news coverage below:
Mayor's race: Can anyone catch Dixon? (WYPR)
Poll: Md. Senate primary tight for Edwards, Van Hollen (WJZ-TV)
Maryland Senate race sees web mischief (Capital Gazette)
Image: Public Policy building. Photo by Marlayna Demond '11 for UMBC.