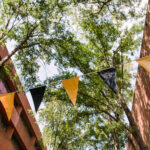 At UMBC, we celebrate the accomplishments of our alumni community year round, but our annual Athletics Hall of Fame induction and Alumni Awards ceremony and reception give us a chance to cheer extra loud for the outstanding Retrievers among us. 
Stanyell Odom, director of alumni engagement, says it best about the incoming class of awardees: "These award winners embody so many of the characteristics that make UMBC such a special place. They are leaders in their professions and fields—innovative teachers, educators, and scientists—and are engaged and proud members of this UMBC community."
The 23rd Hall of Fame induction 
Coming up on October 13, as part of Homecoming's series of events, Athletics will honor a new class of Hall of Fame, including:
Cleopatra Borel '02 , interdisciplinary studies, track & field
Cornelia Carapcea '09, information systems/financial economics, tennis
Pete Caringi III '15, psychology, men's soccer 
Carlee Cassidy Dewey '10, media and  communication studies/sociology, women's basketball 
Emily Escobedo '17, psychology, women's swimming & diving 
Brian Hodges '07, financial economics, men's basketball 
Family and friends and Athletics alumni celebrate at the 2022 Hall of Fame induction. (Marlayna Demond '11/UMBC)
This range of Retriever student-athletes comprises a 4-time Olympian, a host of America East conference honors, a 4.0 GPA co-salutatorian, and others who are leaders on and off their field of play. The 23rd induction will take place at UMBC's University Center Ballroom on Friday, October, 13, 2023 at 6 p.m. Register to attend or learn more about the awardees. 
Excellence in our alumni community
Later in the month, join the Alumni Association Board of Directors for the 2023 Alumni Awards ceremony to recognize and celebrate the professional and personal achievements of outstanding alumni, faculty, and—new this year—an exemplary staff member.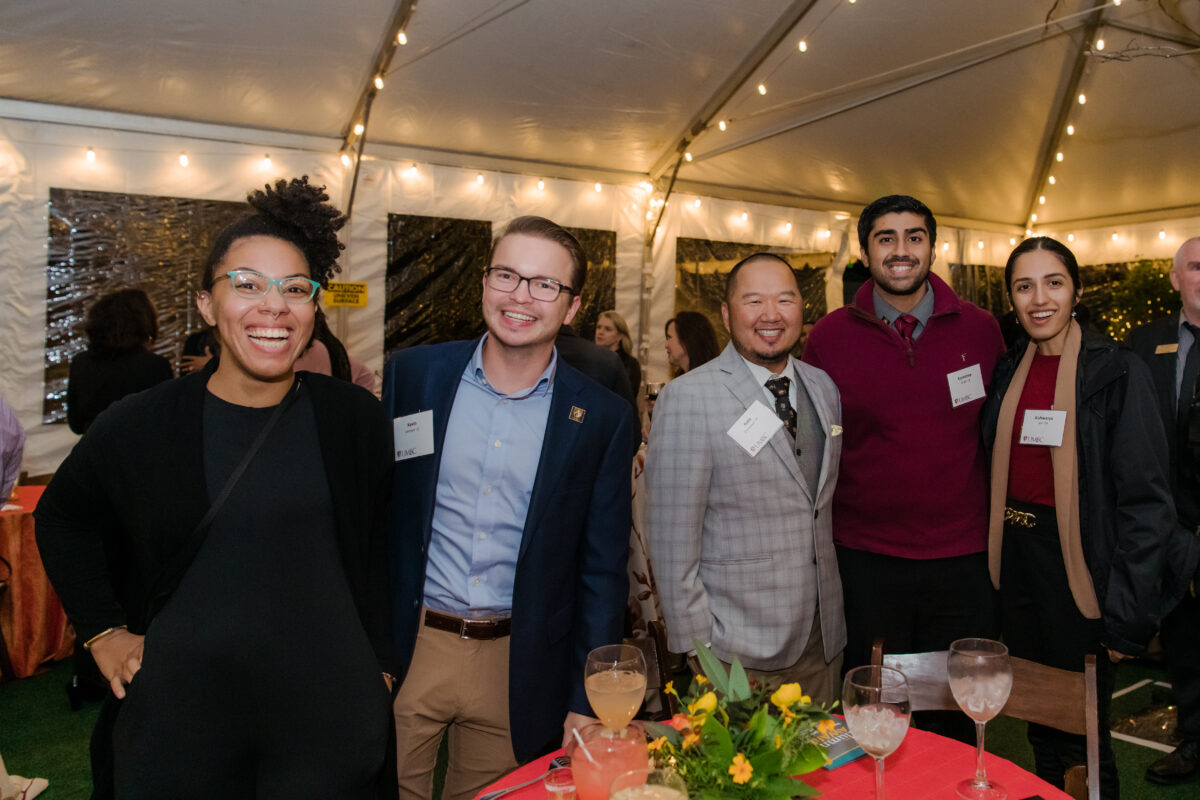 Young alumni celebrating at the 2022 Alumni Awards event. (Marlayna Demond '11/UMBC)
"The cohort represents excellence in our alumni community," says Odom, "and now honors both the faculty and staff who've made lasting impacts on the lives of our Retriever alumni." Cheer on the individuals below on Thursday, October 26, 2023, at 6:30 in the Earl and Darielle Linehan Concert Hall in the Performing Arts and Humanities Building.
Outstanding Alumni
Humanities – Aaron Ralby '05, English and modern languages and linguistics, founder and CEO, Linguisticator
Social Sciences – Josh Michael '10,political science,Ph.D. '22, public policy,  executive director, Sherman Family Foundation
Visual & Performing Arts – James Dorsey '05, music technology and vocal performance, artist and National Board Certified Educator, Prince George's County Public Schools, Maryland 
Engineering & IT – Annica Wayman '99, mechanical engineering, associate dean and professor of the practice, College of Natural and Mathematical Sciences, UMBC
Natural & Mathematical Sciences – Kay Bidle '91, biological sciences, professor, Department of Marine & Coastal Sciences, Rutgers University
Distinguished Service
Anwesha Dey, Ph.D. '04, biochemistry and molecular biology, director, Discovery Oncology and Distinguished Scientist, Genentech
Rising Star
Asif Majid '13, interdisciplinary studies, assistant professor of theatre and human rights, University of Connecticut
Outstanding Staff
Outstanding Faculty
E.F. Charles LaBerge, Ph.D. '03, electrical engineering, professor of the practice, computer science and electrical engineering, UMBC