PINNED ITEMS
African Cultural Pageant
TICKETED
·
5:00 PM
·
University Center : Ballroom
Join the African Student Association as we search for the new Mr & Miss ASA. Who will take the crown and usher in 2018-2019 as a Golden Era?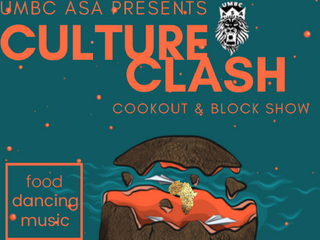 Annual ASA Cookout & Block Show
5:00 PM
·
The Commons : Terrace
The African Students Association of the University of Maryland, Baltimore County invites you to participate in our block show cookout: Culture Clash. We intend that this cookout will be a...
LATEST UPDATES