PINNED ITEMS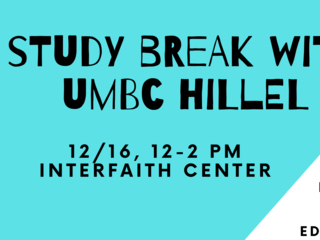 Snacks, crafts, and tea!
12:00 PM
·
Student Development and Success Center : Interfaith Center
Need a break? Join us in the Interfaith Center for a study break, featuring build your own edible menorah, coloring pages, tea, and our general support. Stop by whenever you can!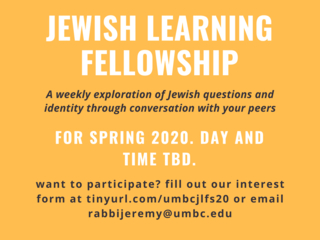 Weekly learning with Hillel for next semester
Jewish Learning Fellowship is back for Spring 2020! Looking to explore Jewish questions and identity through conversation with your peers? JLF is for you! Sign up on our interest form...
LATEST UPDATES