PINNED ITEMS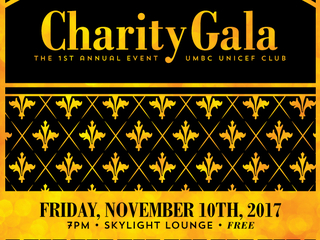 Food and Live Performances
UMBC UNICEF would like to cordially invite you to our 1st Annual UNICEF Charity Gala on November 10th in the Skylight Lounge (in the commons). The main purpose of the show this year is to showcase...
Come out and enjoy a donut!!
Stop by the Breezeway on Monday, October 23rd from 12 - 2 PM and grab a Krispy Kreme donut!  All proceeds will go to UNICEF and Believing in Tomorrow's Children Foundation. #BeScaryGood and...
LATEST UPDATES