PINNED ITEMS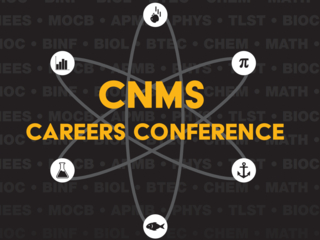 TICKETED
·
5:00 PM
·
University Center : Ballroom (3rd Floor)
This is a FREE conference is for all natural and mathematical science majors. Join us for an evening getting to know the value of your unique degree and the resources your college and career...
Things to do BEFORE reaching out to your advisor
So, you've seen your academic advisor and gotten registration advising clearance. You've picked your classes and put them in your SA "shopping cart." But when you hit that "enroll" button, you get...
LATEST UPDATES