September 12, 2019 by
Dinah Winnick


Just days after U.S. News again recognized UMBC as one of the nation's top universities for teaching and innovation, the Times Higher Education (THE) World University Rankings have named UMBC a top global university.
In the new 2020 THE World University Rankings, UMBC is listed as among the top 800 universities worldwide, and #130 among U.S. universities on the global list. UMBC performs particularly well on an important measure of faculty research: citation impact. This reflects the visibility of UMBC faculty research on a global stage.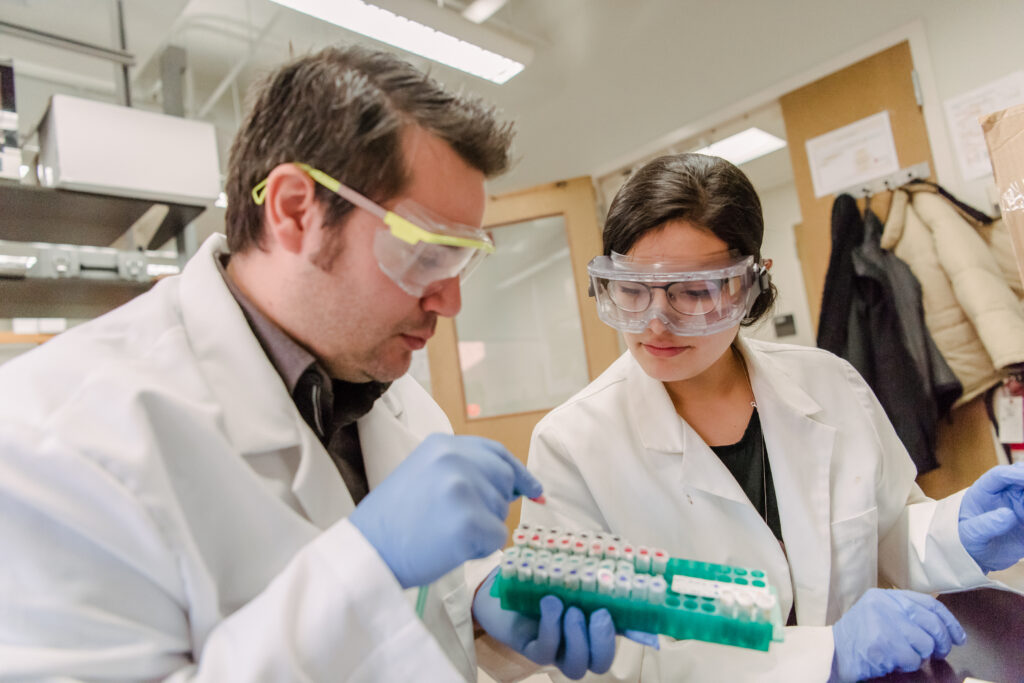 MARC U*STAR Scholar Abby Cruz '18, biological sciences, and neurobiologist Fernando Vonhoff.

The Wall Street Journal / Times Higher Education College Rankings 2020 were also released earlier this month, with a focus on U.S. institutions. In this ranking, UMBC performs particularly well in student outcomes and learning environment. Outcomes include factors like graduate salary, university reputation, and debt after graduation, as well as graduation rate. Environment includes faculty and student diversity, international students, and student inclusion.
While recognizing that there is so much more to UMBC than rankings, President Freeman Hrabowski recently shared that UMBC's standing reflects the university's continued growth and the respect that colleagues at universities across the country and around the world have for UMBC.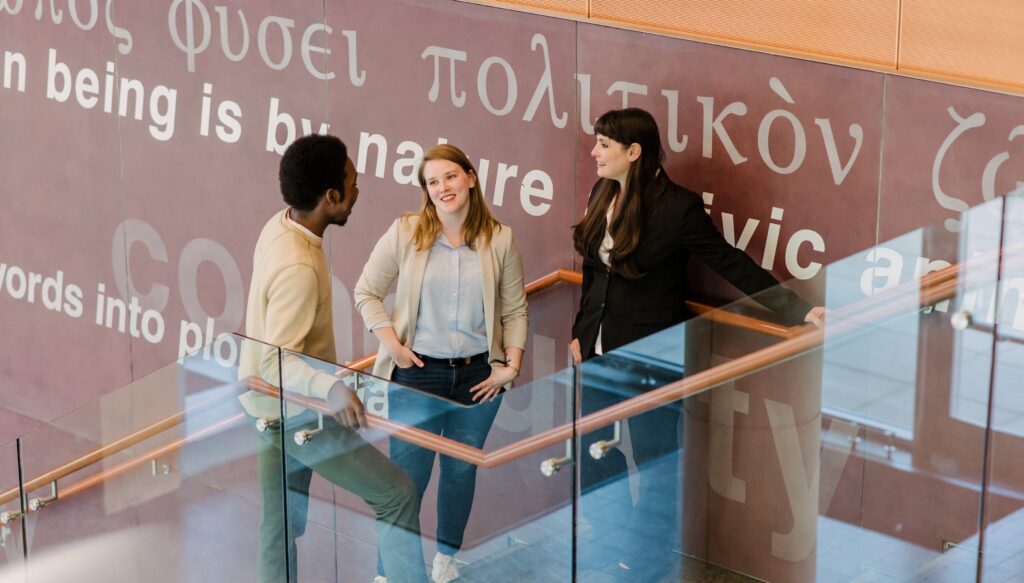 Students and faculty connect in UMBC's public policy building, in front of meaningful quotes in several languages.

Earlier this year, Times Higher Education spotlighted UMBC for advancements in graduating more low-income and minority students in the sciences, referring to this strength as "the holy grail of academia." As President Hrabowski explained in the article, lessons learned in one area can inform others, and UMBC's work to support underrepresented students in STEM has led to investments in supports for students of all backgrounds and in a broad array of majors across UMBC.
At UMBC, says Karl Steiner, vice president for research, "We take pride in our culture of inclusive excellence."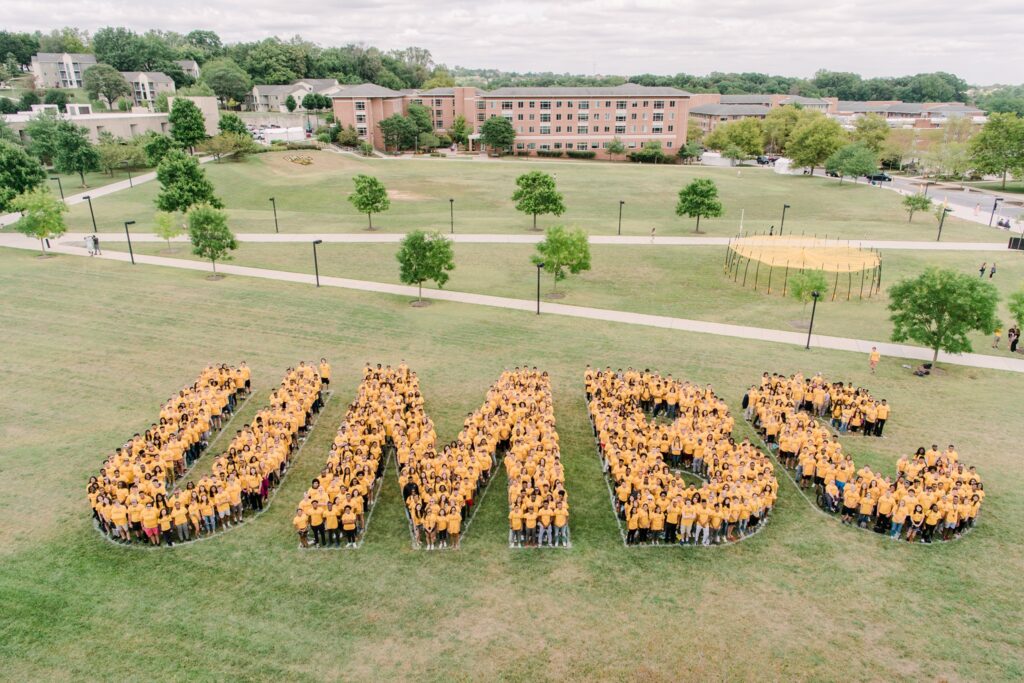 New students spell out "UMBC" during Welcome Week, fall 2019.

Featured image: Students on the stairs in front of the UMBC library. All photos by Marlayna Demond '11 for UMBC.