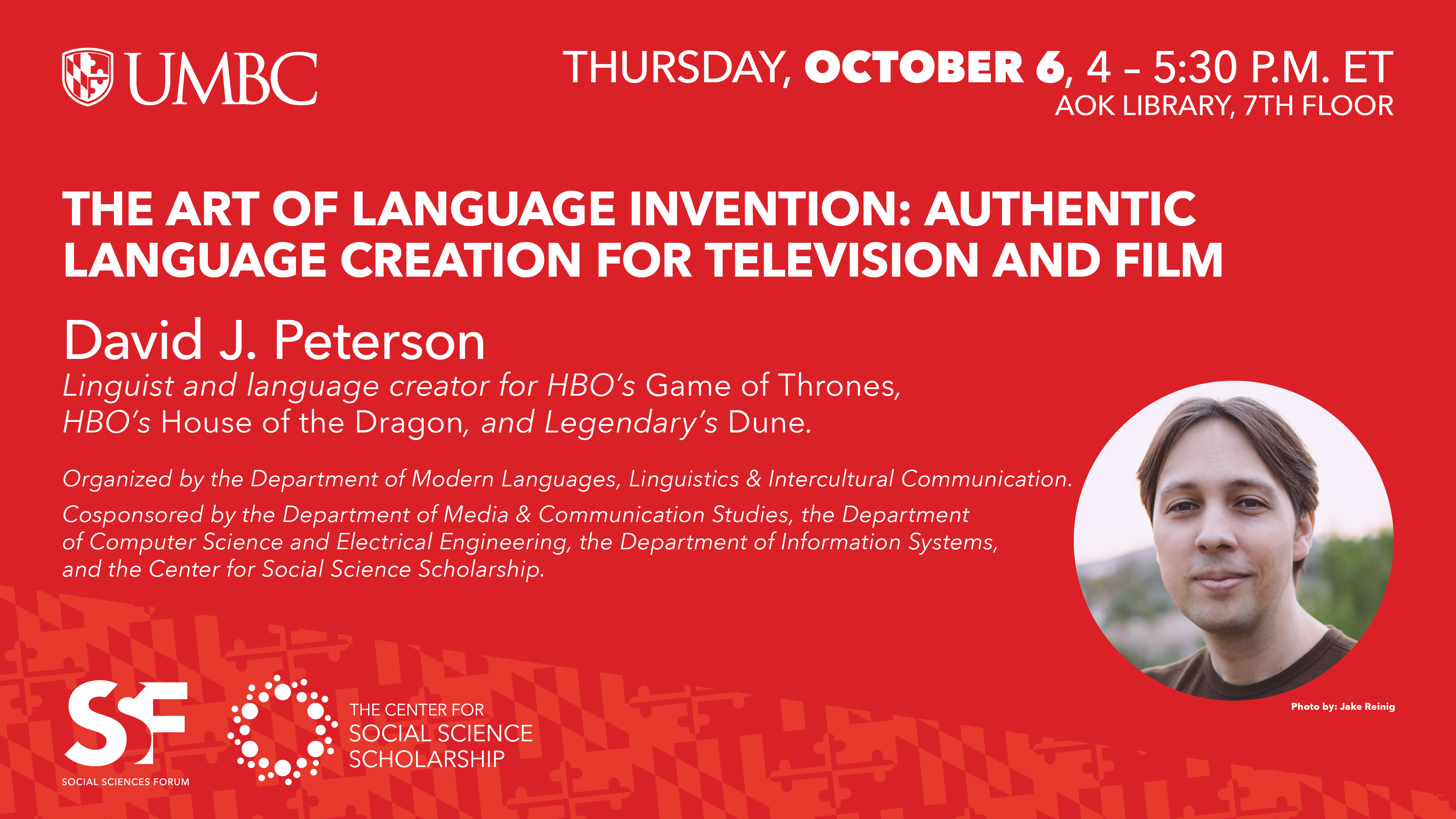 The Art of Language Invention:  Authentic Language Creation for Television and Film
David J. Peterson 
MLLI SSF Lecture
4-5:30 pm, Thursday, 6 October 2022
AOK Library 7th floor, UMBC
The
UMBC Social Sciences Forum
presents
David J. Peterson
, linguist and language creator for HBO's Game of Thrones, HBO's House of the Dragon, and Legendary's Dune, who will speak on The Art of Language Invention: Authentic Language Creation for Television and Film.
Peterson will detail his process for authentic language creation. Drawing from linguistics and language study, and utilizing both traditional and digital tools, Peterson will go through the creation of a language's sound system, grammar, lexicon, and writing system, and will discuss how his work interfaces with film, television and video game production.
In the fall of 2015, Peterson published his nonfiction work The Art of Language Invention with Penguin Books. He has a background in academic linguistics, having earned a bachelor's degree in English and Linguistics from UC Berkeley in 2003, and a master's degree in Linguistics from UC San Diego in 2005 (recipient of the 2016 Emerging Leader Award). He's also been creating languages since 2000. He served as a cofounder and original board member of the Language Creation Society, and served as its president from 2011 to 2014.