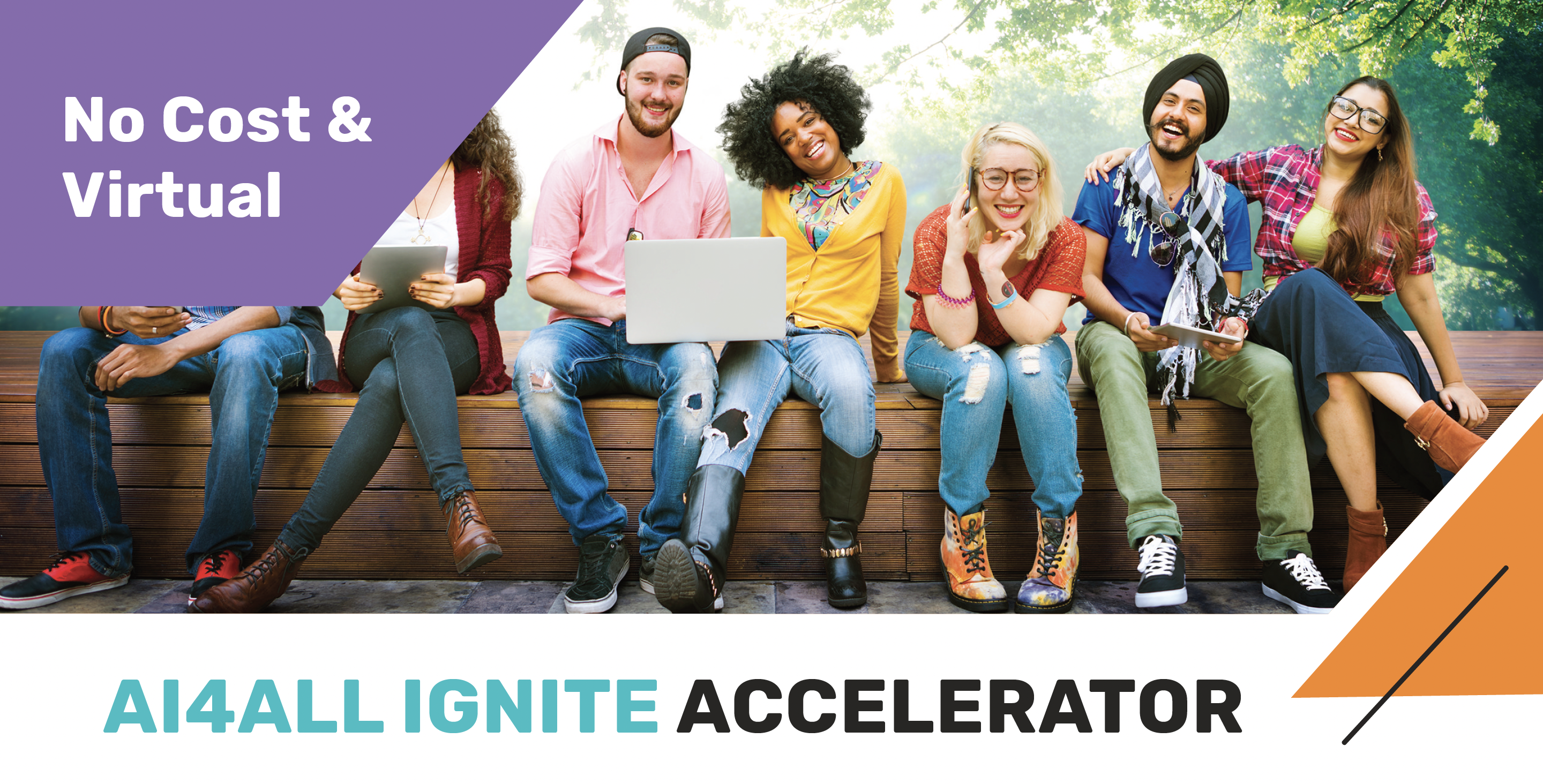 The nonprofit AI4ALL has offered its Discover AI program to UMBC students since 2021. They have now revised their programs and invite UMBC students in computing-related majors interested in Artificial Intelligence technology to apply for their new, free, online 
AI4ALL Ignite program
that begins in 
Spring 2024
.
What is AI4ALL? 
AI4ALL is a national nonprofit transforming the pipeline of AI practitioners and creating a more inclusive, human-centered discipline. It empowers students to be AI Changemakers by cultivating an environment where they develop skills in critical thinking and relationship-building and expertise in responsible AI. AI4ALL champions the diverse next-generation AI changemakers through education, ethics, and relationship-driven networks.
What is AI4ALL Ignite? 
The AI4ALL Ignite program gives undergraduates the opportunity to 
Work on an AI portfolio project with mentorship and guidance from AI industry experts
Present their AI portfolio project in a student symposium and network with AI industry professionals.
Participate in extensive and practical training in career readiness and technical AI internship interviews
Train in mock AI technical interviews and network in opportunity chats with AI recruiters
How to apply.
 Eligibility and Deadlines:
Spring 2024 Cohort Early Application Deadline: December 15, 2023
Spring 2024 Cohort Final Application Deadline: January 22, 2024
AI4ALL Ignite is open to undergraduate students in 
a major

 or 

minor related to 

computing

, 

e.g., 

C

omputer Science

, Computer Engineering

, 

Information Systems

, Mathematics

, and Bioinformatics. 
While all are welcome to apply, AI4ALL prioritizes students whose race, gender, or ethnicity has been historically excluded from AI: Black, Hispanic and Latinx, and Indigenous folks; and women, gender-expansive, and non-binary folks. You can find full eligibility on the 
AI4ALL Ignite website
.