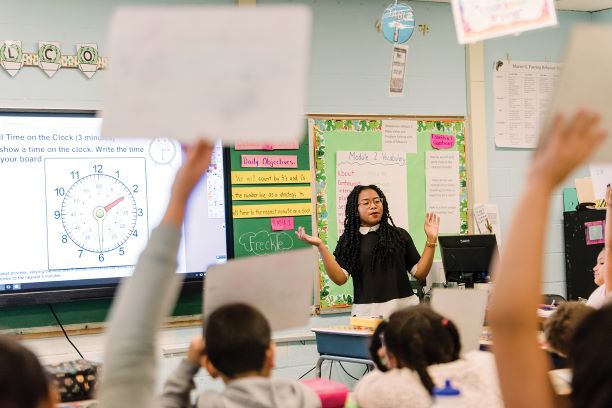 Sherman STEM Teacher Scholar Lydia Coley was recently featured in the UMBC Magazine,
A Day in the Life of a Student Teacher. 
If you're curious what student teaching may look like for you, this is a great article highlighting what a day may look like. 
Thank you to Lydia Coley for sharing your student teacher experience, we look forward to watching you grow into an amazing teacher! 
Thank you to Catalina Sofia Dansberger Dugue for putting this together and highlighting our amazing students. 
And last but most certainly not least, Thank you to Rehana Sahfi for all the hard work you do for guiding those within the Sherman STEM Teachers Scholar Program and helping create a better world for both students and children. 
All photos by Marlayna Demond '11.