CONGRATULATIONS to Keisha McIntosh Allen for receiving a 2020 Center for Social Science Scholarship Summer Fellow!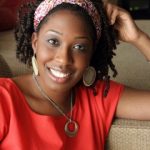 Keisha McIntosh Allen
Assistant Professor, Department of Education
"The Souls of Black Teachers: Theorizing Black Teachers' Spiritually Grounded Professional Lives"
While Black teachers' spirituality has historically been the backbone of Black education rooted in both why and how teachers teach, it is missing from current conversations about Black K-12 teachers' engagement with pedagogies rooted in social justice as well as how they engage spirituality to navigate racially mediated experiences. We position Black teacher spirituality as a justice-focused literacy that not only guides Black teachers' practice but also how they navigate racism within the profession. This study utilizes semi-structured interviews, focus group interviews, and document analysis to theorize how Black social justice-oriented teachers engage spirituality in their professional lives. Findings from this research can be used to develop relevant professional development opportunities and supports for Black teachers to retain them in the profession.