PINNED ITEMS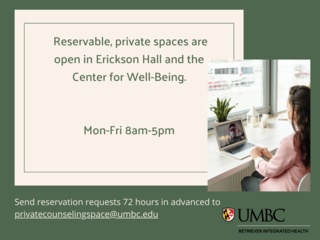 with Community-Based Mental Health Providers
The Center for Well-Being and Erickson Hall have reservable, private spaces from which students may participate in virtual appointments with their community-based mental health providers. These...
Includes Pronouns, LGBTQ+ Identity
Dear UMBC Community, We are pleased to announce the implementation of a new self-service pathway for students to update their chosen name, pronouns, and gender identity in University systems....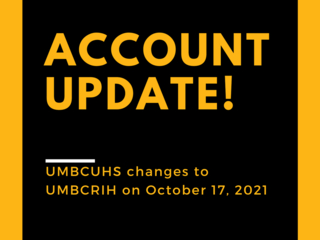 Over the past few years, UMBC has worked toward creating and implementing a holistic approach to student health and well-being. To help us do this, we integrated University Health Services,...
LATEST UPDATES