HTLab: Teaching in Partnership
Our thirtieth and final Humanities Teaching Lab
---
In our thirtieth and final Humanities Teaching Lab through the Inclusion Imperative Program, we will reflect on what it means to teach in partnership–its possibilities, challenges, and futures.
Professors Keegan Finberg (English) and Tania Lizarazo (MLLI) will share their experiences teaching transformed and community-engaged courses through the HTLabs Course Transformation Grant program. In 2021, Dr. Lizarazo taught, "Global Stories," a course dedicated to community-engaged digital storytelling. Dr. Finberg transformed her introductory American literature courseinto "Baltimore Poetry and Politics," a class immersed in the places and poets of Charm City. We will also relay reflections on the grant program from Professor Elaine McDougall (English, WritingCenter) who partnered with Lena Tashjian (City College) on "Telling Our (Counter) Stories," a collaborative writing course. We will also share lessons from the HTLabs program over the last six years.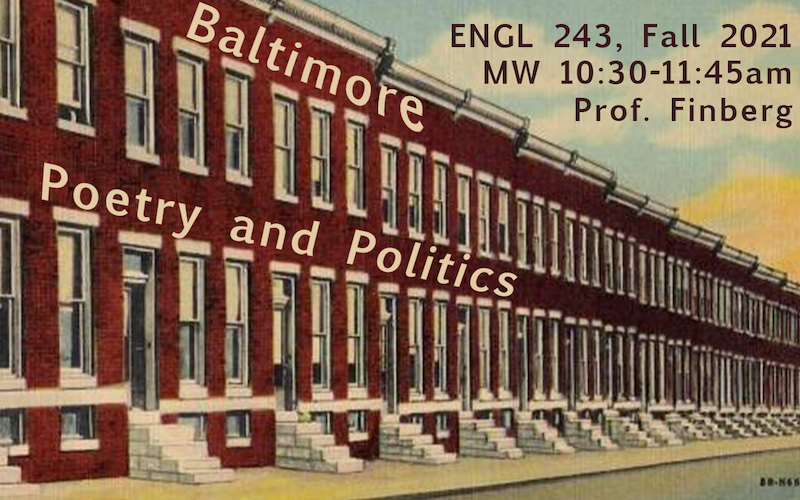 Please join us for this vibrant conversation about transforming our teaching in the Humanities!
In this virtual HTLab, participants will:
Identify ways they might transform their courses in the long, near and short terms
Practice applying new pedagogical techniques shared by the panelists
Consider the challenges of teaching in partnership and how to address them
Share knowledge of inclusive pedagogy and community-based practices gleaned from the last six years of Humanities Teaching Labs
Registration
is required to attend this HTLab. Please register by Monday, April 24.
Questions? Contact Viridiana Colosio-Martinez, Inclusion Imperative Associate:
vcolosi1@umbc.edu
. If you are unable to attend, but would like to access a recording of the workshop, please contact Viridiana Colosio-Martinez.
Speaker bios:
Dr. Keegan Cook Finberg is Assistant Professor of English and affiliate faculty in the departments of Gender, Women's, + Sexuality Studies and Language, Literacy & Culture at UMBC. She researches across several disciplines including poetry and poetics, critical theory, feminist studies, modern and contemporary art, media, and performance. She is currently at work on a book project which traces the expansion of the category of poetry in relation to the privatization of the U.S. welfare state in the second half of the twentieth century.
Dr. Tania Lizarazo
is an Associate Professor contributing to the Global Studies Program, the Spanish Area, and the MA in Intercultural Communication. She is Affiliate Faculty of Gender, Women's + Sexuality Studies, and Language, Literacy & Culture. Her research interests include digital storytelling, Latin American cultural studies, transnational feminisms and performance studies. Her recent digital storytelling projects are a collaboration with the Gender Committee of a farmers' organization from the Colombian Pacific: mujerespacificas.org and a collaboration with members of farm working communities in California's Central Valley:
sexualidadescampesinas.ucdavis.edu.