Special Collections continues our archival project
Archives Gold: 50 Objects for UMBC's 50th
, a special series showcasing 50 different objects that tell the story of UMBC. This week we present two UMBC parking passes from 1996 and 2005.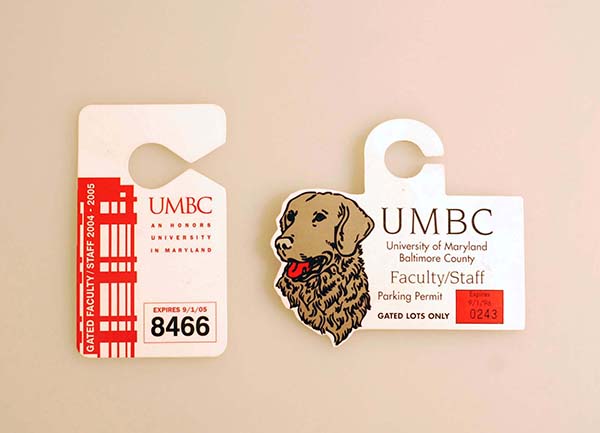 Parking Passes, 1996 and 2005. University Archives, Special Collections, University of Maryland, Baltimore County (Baltimore, MD) 
Previously in UMBC history, traffic and parking related issues were handled by the SGA who appointed a student run Traffic Court. The court met in the basement of Dorm II where it often dealt with reducing and waiving fines from parking violations on the UMBC campus. An
article
in
The Retriever
from 1972
details an upset UMBC Chief of Security because the SGA had not yet appointed a new student traffic court, leading to an overflow of 75 parking tickets awaiting action. 
Learn More: