Special Collections continues our archival project
Archives Gold: 50 Objects for UMBC's 50th
, a special series showcasing 50 different objects that tell the story of UMBC. This week we present a packet of dirt from the groundbreaking of the new Performing Arts and Humanities building.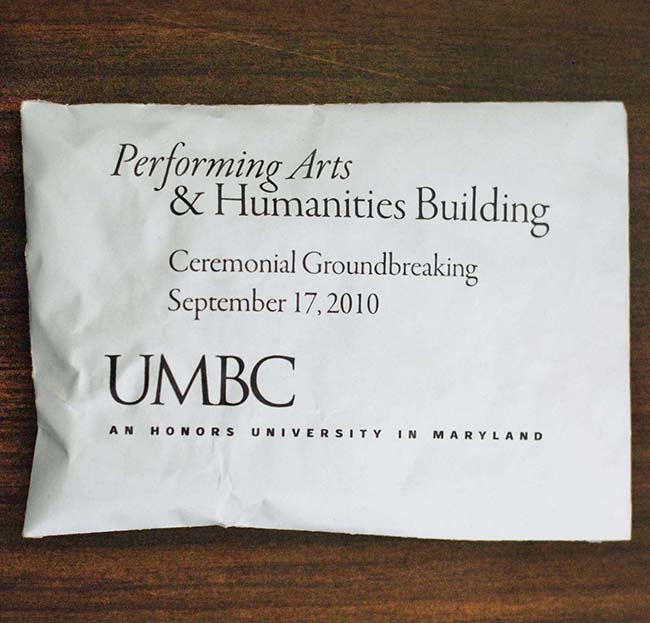 Performing Arts and Humanities Packet of Dirt, September 17, 2010. University Archives, Special Collections, University of Maryland, Baltimore County (Baltimore, MD) 
UMBC administrators first began planning for the construction of the Performing Arts and Humanities building in 2004 with physical construction finally beginning in 2010. The new building is currently the largest on the UMBC campus and as President Hrabowski said after its construction, it is meant to "speak to the central role that the arts and humanities play in shaping our students as thinkers and as citizens." Above is a packet of dirt that was given at the ceremonial groundbreaking for the building on September 17, 2010. 
Learn More: