Special Collections continues our archival project
Archives Gold: 50 Objects for UMBC's 50th
, a special series showcasing 50 different objects that tell the story of UMBC. This week we present a cup, button, and t-shirt from the Prove It! campaign.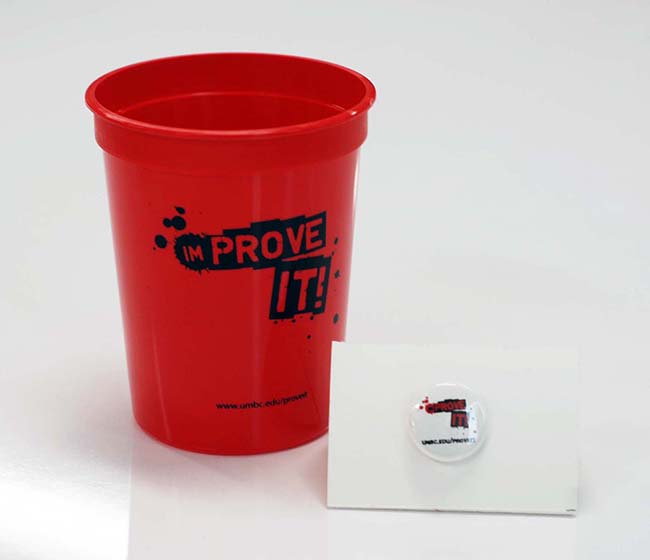 Improve It! Cup and Button. Student Life Archives. Cared for by David Hoffman. University of Maryland, Baltimore County (Baltimore, MD) 
Prove It! (originally named Improve It!) was a campaign that was launched by the SGA in November of 2007 to give students the opportunity to submit proposals of a campus improvement plan and win $50,000 to put towards implementing their proposed plans. The very first Prove It! winner's proposal was the construction of a green space on campus near the Gallery Entrance of the Fine Arts building. Recent project winners and finalists include a community garden across from the Performing Arts and Humanities Building (2014), an extension of Pura Vida's hours (2012), and a mural in the Biological Sciences building (2012).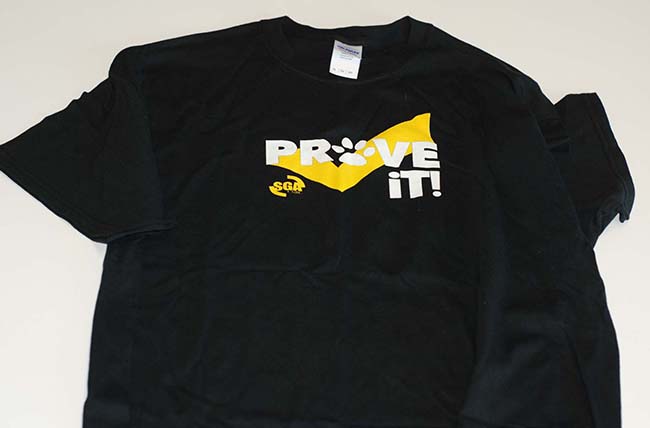 Prove It! T-Shirt. Student Life Archives. Cared for by David Hoffman. University of Maryland, Baltimore County (Baltimore, MD) 
Learn More: