Special Collections continues our archival project
Archives Gold: 50 Objects for UMBC's 50th
, a special series showcasing 50 different objects that tell the story of UMBC. This week we present a UMBC Men's Basketball Schedule Cup from 2005.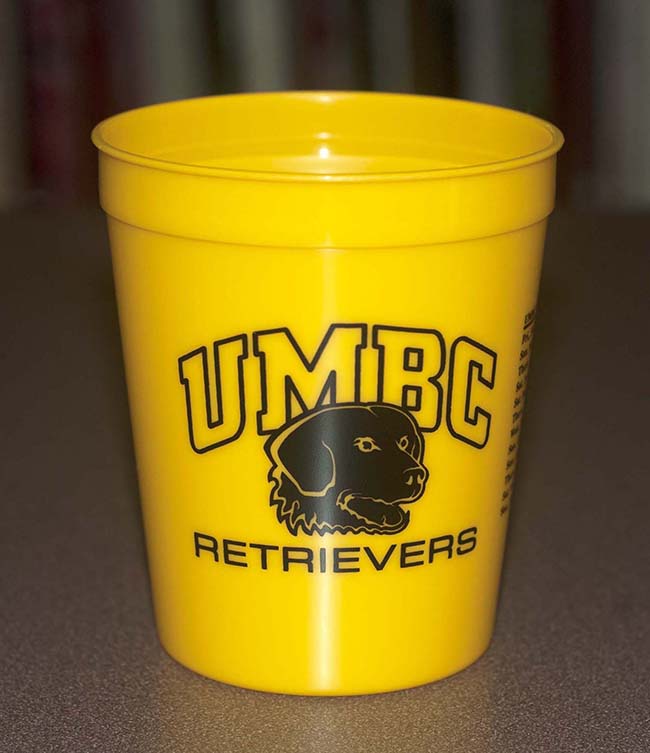 UMBC Men's Basketball Schedule Cup, 2005. University Archives, Special Collections, University of Maryland, Baltimore County (Baltimore, MD) 
The UMBC men's basketball team won its first ever season crown in 2008. The team won in overtime against New Hampshire, earning them the American East Conference regular season title and qualifying them for a Division 1 postseason appearance in the NIT (National Invitation Tournament).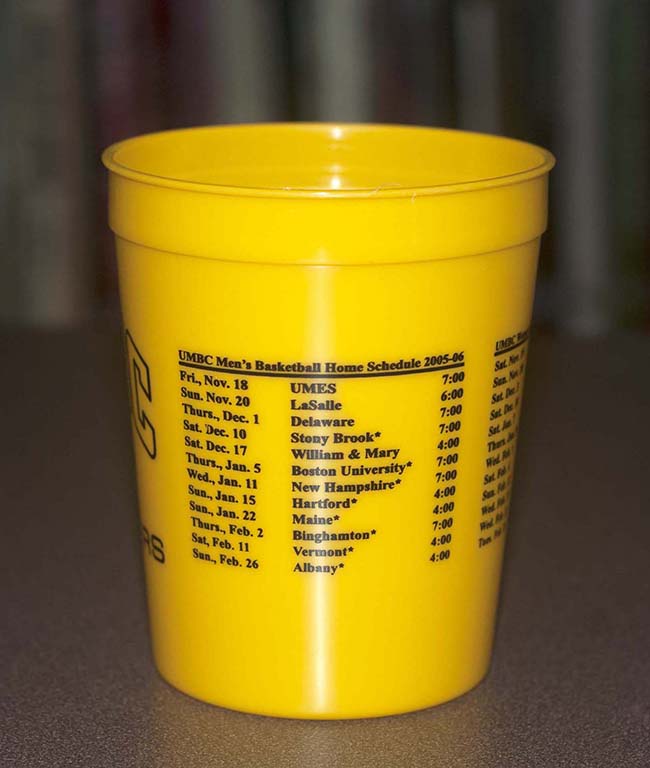 Learn More: