Special collections continues our archival project
Archives Gold: 50 Objects for UMBC's 50th
, a special series showcasing 50 different objects that tell the story of UMBC. This week we present two stress balls from Stress Free Zone.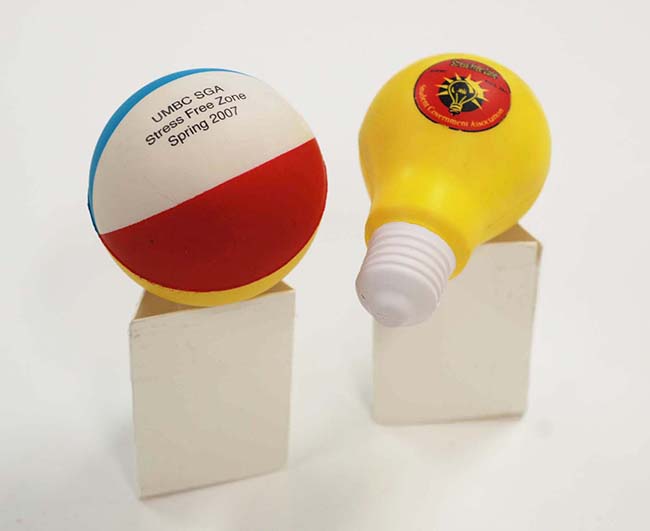 Stress Balls. Student Life Archives. Cared for by David Hoffman. University of Maryland, Baltimore County (Baltimore, MD) 
The first Stress Free Zone was implemented at UMBC by the SGA in the spring of 2005 to provide an anxiety free space during final exam week. The event provided students with games, activities, music, and food, but more importantly, the SGA intended for the event to serve as a declaration of UMBC students' ability to work together and provide an active space for fun and community. This first Stress Free Zone was an outstanding success, starting an ongoing tradition of a Stress Free Zone each exam period at UMBC.  
Learn More: