The Special Collections at the Albin O. Kuhn Library & Gallery is very pleased to announce that our
Brian V. Jones photographs
have been described and the 
finding aid
* is now available online!  
Brian V. Jones is a local documentary style photographer, born in Pine Bluff, Arkansas in 1952. He has a Bachelor's degree from Howard University and a Master's degree from Illinois Institute of Technology. He has been a professor of photography since the late 1980s and his photographs are in the collections of the National Museum of American Art, the Schomberg Center for Research in Black Culture, Colgate University, and in numerous private collections. Since 1980, he has focused on diverse large scale projects. He currently serves as Professor of Photography and Coordinator of the Media Arts & Technologies Dept. at Montgomery College in Rockville, MD.
This collection consists of 165 gelatin silver prints (black-and-white) and chromogenic color prints by photographer Brian V. Jones and is comprised of three series**: Series I:  Street Scenes; Series II:  African American Churches in Maryland, Virginia and Washington, D.C., 1981-1989; and Series III:  Connecticut Avenue Series. The Brian V. Jones photographs have also been added to our 
Researching African-American Photographers
 research guide.
Come check out the rest of Brian Jones's photographs and see a slice of life from the DMV in the 1980's -1990s -- available at
Special Collections
!
Below is a sampling from this collection:
From Series I we have Crowd at DuPont Circle fountain (Box 1, item P2010-25-019) and Park benches and bird on water fountain (Box 8, item P2010-25-155).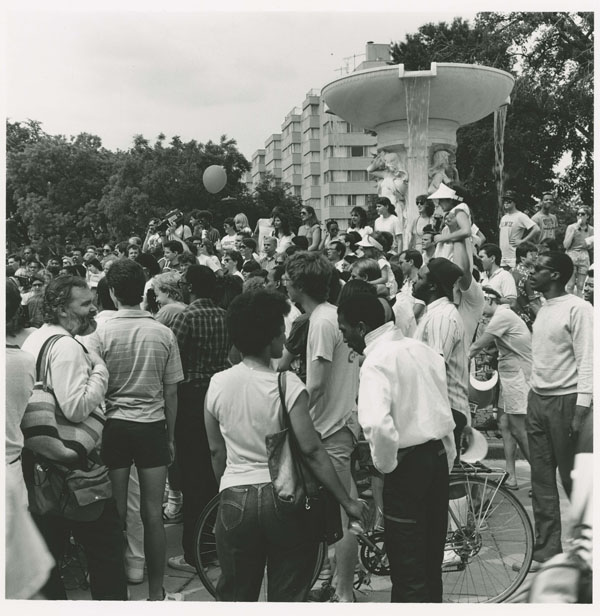 From Series II there is Shiloh Baptist Church (Box 2, item P2010-25-040) and St. Paul's Community Church (P2010-25-047).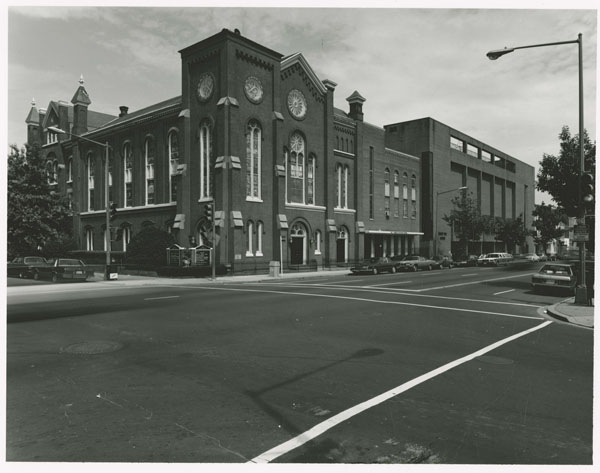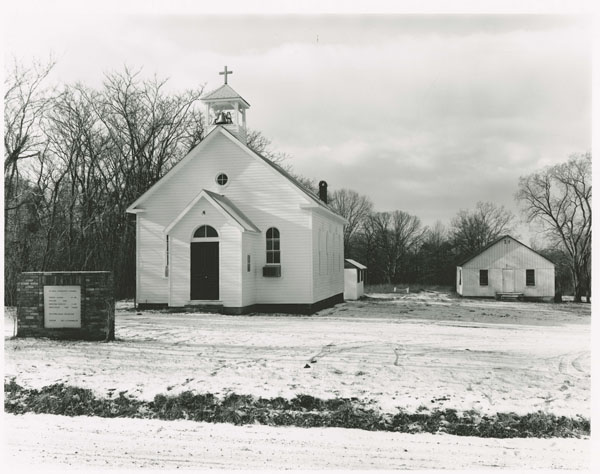 From Series III we have Anchorage (Box 6, item P2010-25-126) and Saw Player (Box7, item P2010-25-140)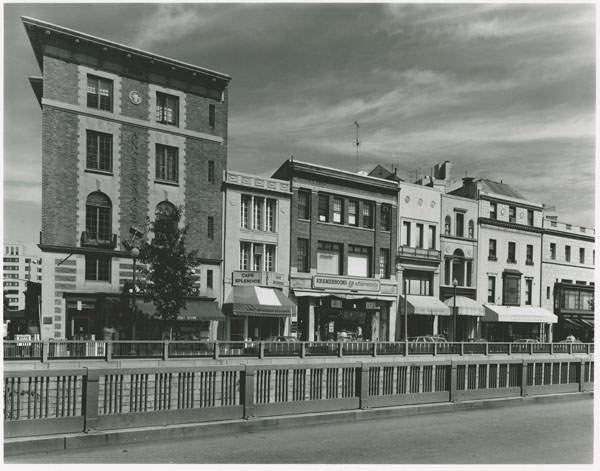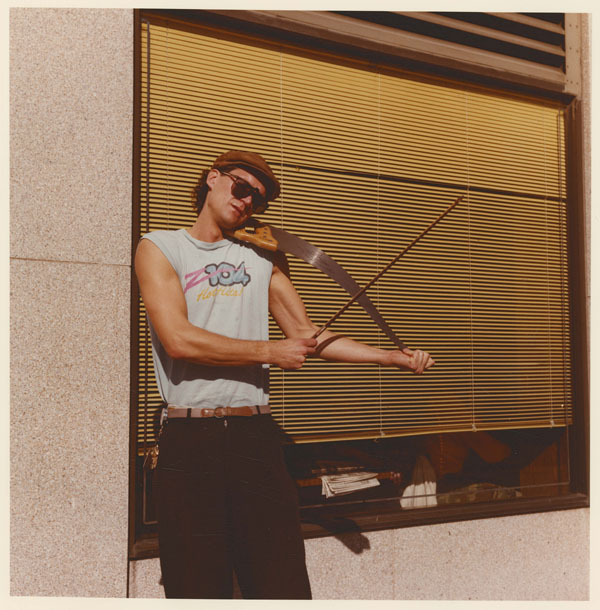 There are currently plans underway to digitize the entire collection. Any students interested in interning on this project should contact
Special Collections
.
* A finding aid is a description of materials that  assists users to gain access to and understand the materials.  They provide context about the collection and consolidate information about the collection, often including administrative history or biographical note of the creator; scope of the collection, including size, subjects, media; organization and arrangement; and a container list with box, folder, and sometimes item listing.
** A series is a mid-level organizational concept used by archivists to organize a collection.  In general, items in archives, and here in Special Collections, are organized by collection, series, box, folder, and finally item. However, this is highly dependent upon the size of a collection; some collections consist of a single box, others span many boxes such as the Brian V. Jones photographs which are housed in 8 boxes (and take up 10.25 linear feet!). Linear feet is a measurement used by archives to estimate the amount of space a collection will take up, the Brian V. Jones photographs use over ten feet of shelf space. To learn more about primary sources and how to use them check out:
http://www.lib.umd.edu/special/research/
. 
This post was written by Austin Kibler, an intern at Special Collections during the summer of 2016.  Thanks, Austin!