We're pleased to announce that the 
George H. Seeley Photographs digital collection
 is now available on our
Digital Collections site!
Enjoy these digitized glass negatives and transparencies of landscapes, nature scenes, animals, and people. Read more about Seeley below in a blog post written by UMBC alum Ben Rybczynski who as an intern in fall 2019 scanned
Seeley's photographs
, rehoused them into acid free four flap folders and boxes, and transcribed Seeley's notes from the original paper sleeves.  Thanks Ben!  Here's Ben's blog post about his experience with the collection:
The importance of context is easily ignored when looking at a historic piece of art. At first glance, the photographs of George Seeley could easily be mistaken as blurry, failed images of landscapes. But once you apply context to them, it becomes clear that these out-of-focus photographs of quiet pastures and snow-covered riverbanks were major pieces in the revolution that completely changed the art world and took photography from a science to one of the most accessible art forms in history. 
George Seeley of Stockbridge, Massachusetts, was born in 1880, a time in which photography was still mostly used for family portraits and documentation of important events. Not many artists, especially not in America, saw the value of photography as an art form. Seeley attended the Massachusetts Normal School (now known as Massachusetts College of Art and Design), where he studied painting under the tutelage of Joseph DeCamp. It wasn't long however, until Seeley was introduced to photography by F. Holland Day, and he quickly took to the new medium. In 1904, George Seeley joined the Photo-Secession, a movement led by Holland Day and Alfred Stieglitz which sought to elevate the photographer as an artist rather than a simple documentarian. Seeley, a fan of impressionism, took to the thriving pictorialist movement highlighted by the secession and continued to produce images following its tenets for many years even after it declined in popularity.
The majority of Seeley's images in this collection are landscape scenes of the countryside and coast. Often, these images carried the characteristic soft focus of pictorialism, paired with exposures that ranged from remarkably underexposed to almost completely blown out. That is not to say that Seeley was bad at exposing his images, as many others have perfect exposures, rather it was likely a conscious choice in order to achieve a more evocative composition. This is further supported by the medium. Film as we know it today had not been invented yet, and so all of these images were taken on small glass plates. The light-sensitive emulsion was applied directly to the glass, and then exposed the same as any other photograph. However, these were not then enlarged onto paper as they would be today. Instead, these negative transparencies were then transferred via a contact exposure to another glass plate, where the positive image could then be viewed by holding it up to a light source such as a window, or displayed through devices such as a Magic Lantern, which was an early form of a projector. These constraints meant that each image had to be thought out carefully, as there was not a lot of post-processing, and an individual exposure was considerably more expensive than it would be later on in history. This also meant that every plate that I rehoused was likely a one-of-a-kind object that Seeley himself created almost 100 years ago. Once you realize that, you start to handle them even more carefully than before.
Working with Seeley's images has been enlightening. Despite the fact that my personal work has been rather abstract for several years, the works of the pictorialists still seemed odd to me. It was difficult to not look at them from the perspective of a modern photographer, where it is demanded that we throw out any image that is out of focus or not properly exposed. After analyzing dozens of these images, however, I feel as though I understand the movement much better now. Often times, the images reminded me of the sort of subjects that I gravitated towards when I was first learning photography. I also came from a background of still-life painting, and so I would typically just walk through the local woods and shoot scenes not unlike Seeley's. Upon realizing this, it became incredibly clear to me how these images are instrumental to the birth of photography as an art.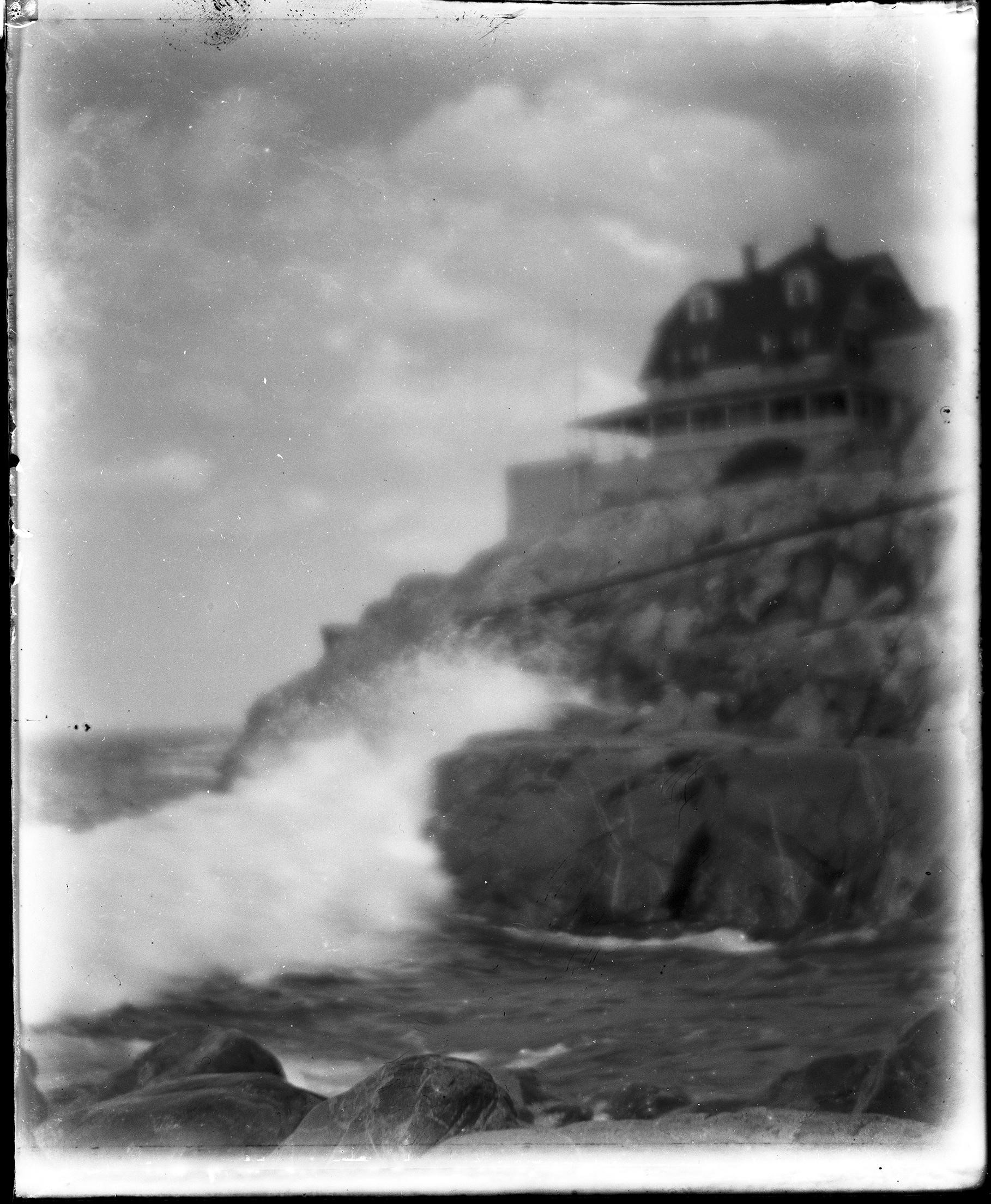 Almost all of Seeley's coastal work depicts waves crashing against rocks, but paired with the soft focus, the entire image takes on a quality almost as if the photograph itself is being overcome by the rushing water. I chose this image out of the rest because it was the only one that pulled the frame back, giving it a much more picturesque quality.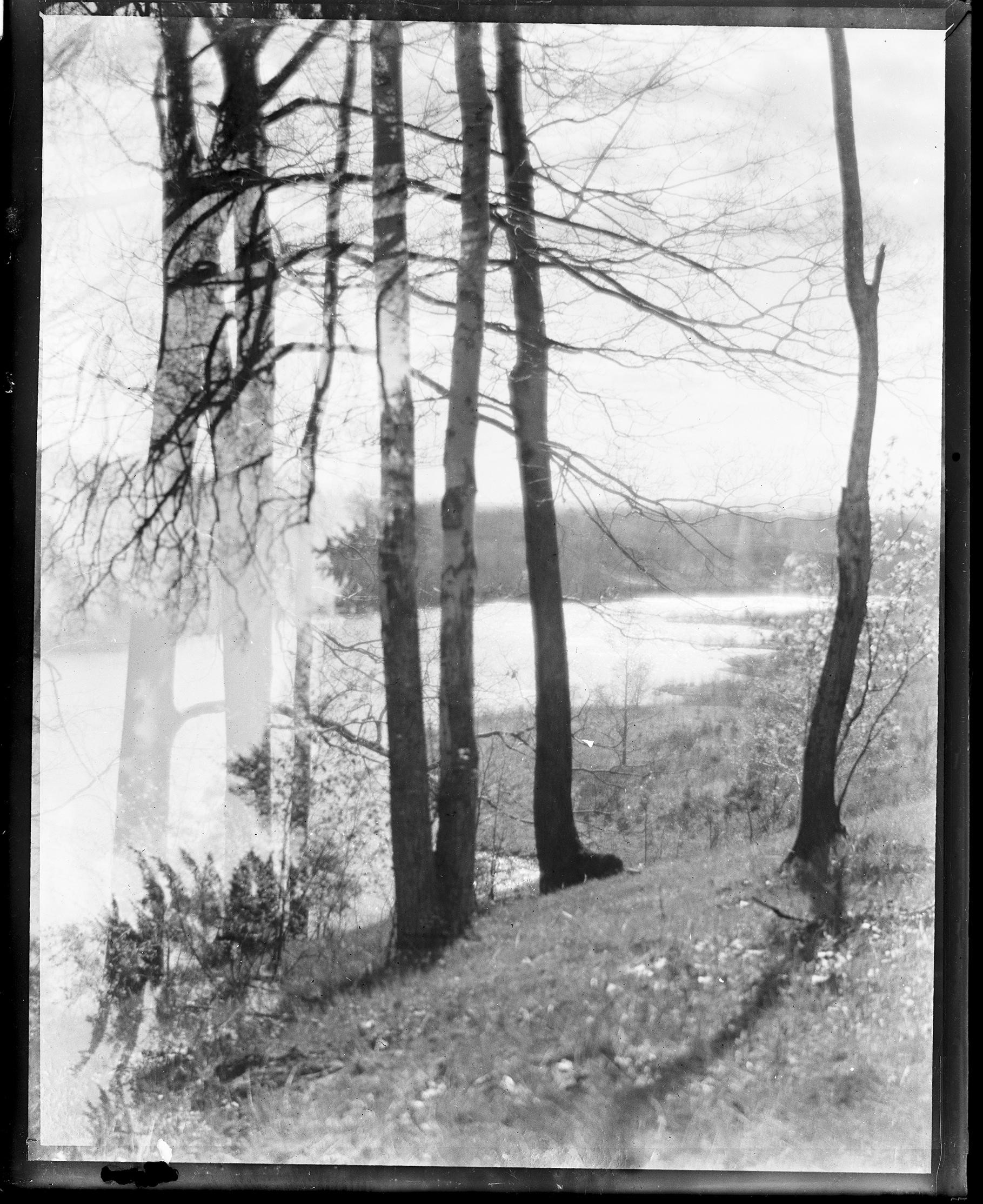 This image immediately stood out to me due to the fact that it was the only double-exposure in the entire collection. While it's possible this was simply a happy accident, the quality of lights and darks suggests to me that Seeley was experimenting with the concept and was quite successful in this attempt.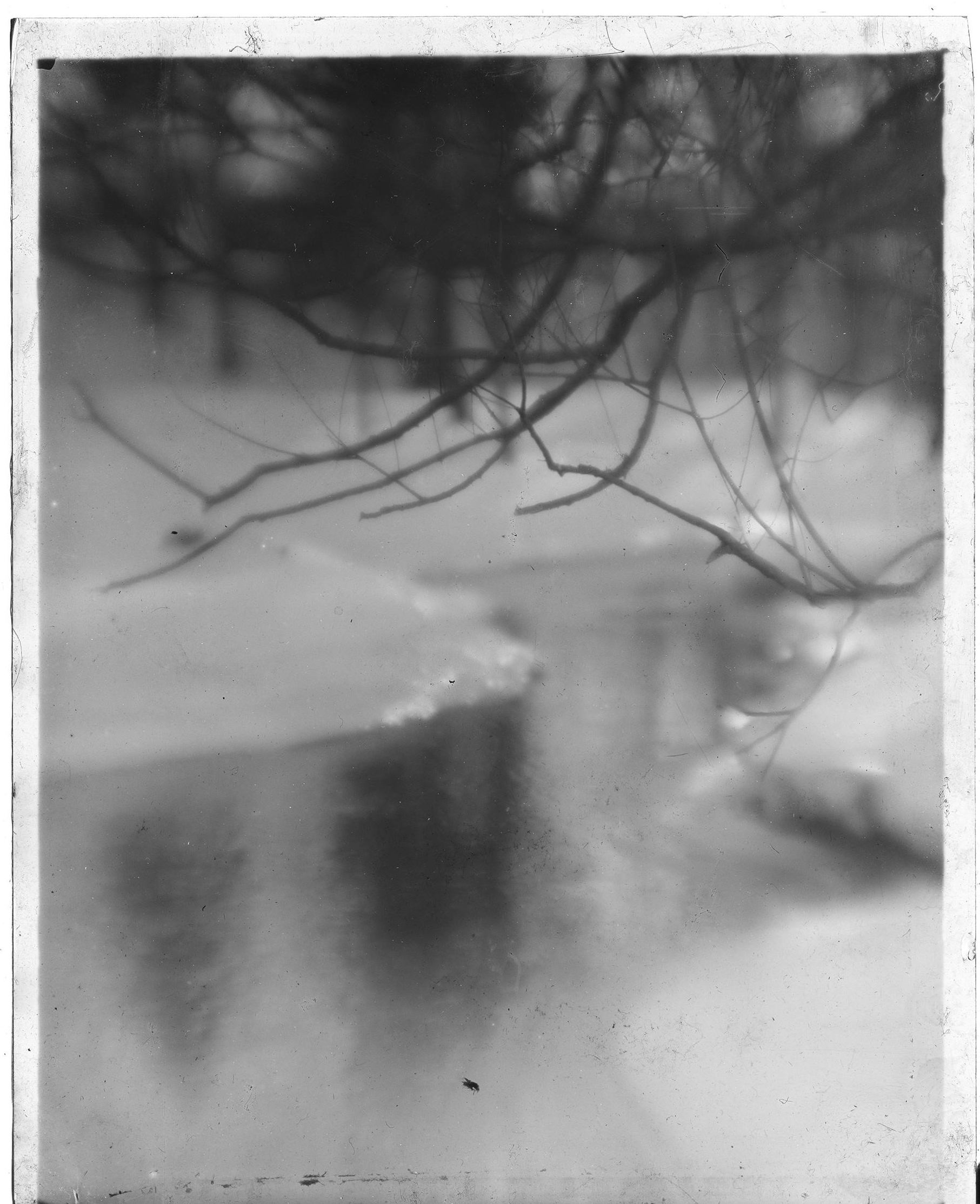 To me, this image is almost an optical illusion. When I first scanned it, I misidentified the bottom half as a negative of a building. It took me a moment before I realized that it was water, and that it was in fact a positive print. In my opinion, that makes this one of the best examples of pictorialism in the collection, as well as one of the most visually intriguing.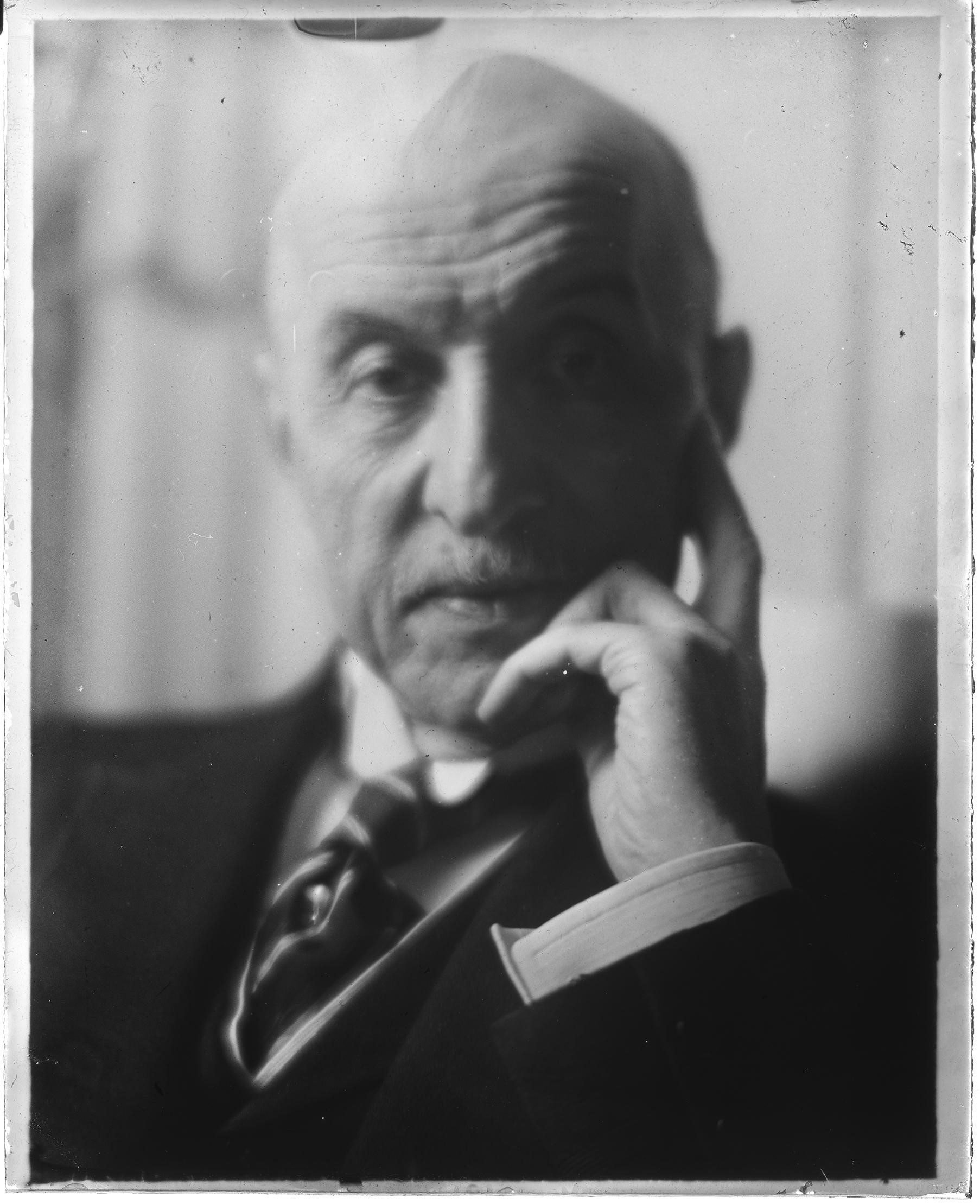 There are not many portraits in this collection, unsurprisingly, but of the few, this is my favorite. It has a very relaxed feeling, almost as if Seeley pulled out his camera and asked the model to hold the pose he was already in.
Thanks Ben!
View more Digital Collections. Questions? Contact Special Collections. Check us out on Instagram too!