PINNED ITEMS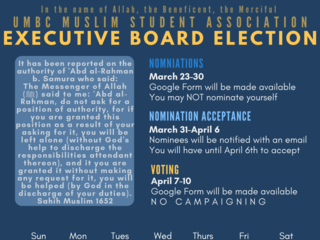 MSA E-Board nominations are being accepted now!
As Salamu Alaykum everyone, MSA Executive Board Elections for the next year begin today. Nominations will be accepted now until next Monday, March 30th. For UMBC Undergrad students only, *with...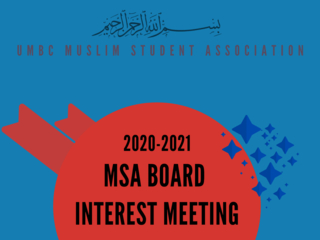 Learn about the responsibilities and expectations of board!
12:00 PM
·
Student Development and Success Center : Interfaith Center
Find out if running for a position on MSA Executive Board is right for you!
LATEST UPDATES