PINNED ITEMS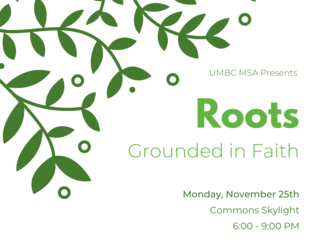 DON'T MISS UMBC MSA'S BIGGEST EVENT OF THE SEMESTER!
6:00 PM
·
The Commons : SKYLIGHT
We invite friends and families of the MSA on Monday November 25th, to our main event Roots: Grounded in Faith with Brother Tariq Toure and Sister Sadiya Bashir. The Event will take place in...
LATEST UPDATES