PINNED ITEMS
7:00 PM
·
University Center : Ballroom
We love our bingos!!! What's better than a bingo? A BIG BINGO! You're not gonna wanna miss our Big Ballroom Bingo! Come out for a chance to win some amazing prizes and of course bragging rights.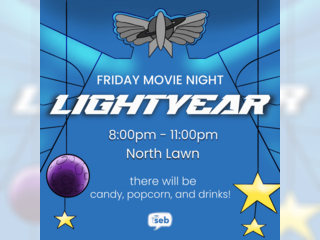 8:00 PM
·
On Campus : North Lawn
This movie is going to be out of this WORLD! Join us on the North Lawn for an amazing night filled with popcorn, drinks, and candy. There's nothing better than ending the week with an (seb) movie.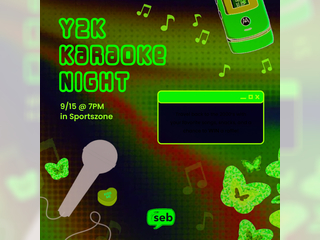 Travel back to the early 2000s with this Y2K Karaoke Night! Sing your favorite hits, enjoy some snacks, and you can even enter into a raffle for your chance to win!
LATEST UPDATES