[Re]fresh Fridays: Refresh Your Space
Learn basic organization skills through decluttering!
---
Campus Life's Mosaic, Interfaith, and Pride Centers are hosting our last
weekly virtual series, [Re]Fresh Fridays, via IG Live for the spring semester! This program is designed to provide students with an opportunity to refresh and renew through culturally responsive self-care and wellness activities and is hosted by UMBC community members and beyond. All are welcome to attend. You can join us simply by following
@umbc_clmosaicinterfaithpride
.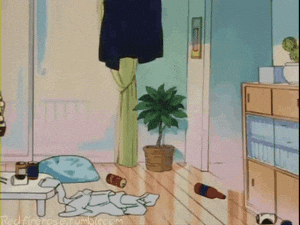 This week will be hosted by our very own Carlos Turcios, Coordinator for Student Diversity and Inclusion. As one of his New Year Resolutions, Carlos vowed to overcome his clutter by researching different organization books, resources, and tips. Please tune in to see what he's learned from folding fitted sheets to re-organizing your closet to learning what products can help you on your decluttering journey.
Although [Re]Fresh Fridays will not be weekly throughout the summer, please stay tuned for an upcoming post regarding our online Summer 2020 events calendar.
If you have any further questions or have suggestions for a future [Re]fresh Friday, please email Heidy George, Program Associate for Student Diversity and Inclusion at hmg@umbc.edu or at mosaic@umbc.edu.