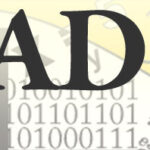 "Annual conference showcases UMBC's focus on undergraduate research," the Baltimore Sun announced this morning. The article highlights the hard work of over 200 UMBC students who participated in this year's Undergraduate Research and Creative Achievement Day (URCAD), from fields as diverse as political science, chemical engineering and visual arts.
URCAD is "like a middle-school science fair, only for college-age people of intimidating drive and intellect," writes reporter Childs Walker. In addition to providing undergraduates with this opportunity to share their scholarship, UMBC also offers competitive Undergraduate Research Awards of up to $1,500 and publishes a selection of projects in an undergraduate research journal.
Student projects highlighted in the Sun article include Macy Bokhari's research on "Implications of the Arab Spring on Women's Rights" and Dagmawi Tilahun and Kevin Tran's design for low-cost incubators for premature infants. Watch videos of UMBC undergrads talking about their work on the URCAD blog.