A year after becoming the first team to win three consecutive crowns since UAlbany in 2006 – 2008, UMBC softball has permanently inked their place in the record books with their fourth-straight America East Championship win. The Retrievers are only the second softball team to win four consecutive America East titles, the last one being Hofstra in 1998 – 2001. 
Despite rainy conditions, the Retrievers defeated UAlbany for the second year in a row. Starting with a commanding lead in the first inning, the Retrievers never faltered and came out victorious with a 9-3 final score. 
UMBC Retrievers hold high their America East trophy. (Gail Burton/UMBC)
"Winning never gets old," says head coach Chris Kuhlmeyer. "Being able to watch this amazing group of high achieving women accomplish a four-peat—which is something that is very rare not just in our sport but across sports in general—was one of the most special things."
During the annual NCAA Selection Show, it was announced that the Retrievers would be taking on No. 6 Oklahoma State University in Stillwater, OK on Friday, May 19 at 4 p.m. EST. 
More than a softball title
In addition to the team's success as a whole, several players took home additional honors. Madison Wilson '23, media and communication studies, was named the Championship's Most Outstanding Player. She was also named to the All-Championship Team with Shanel Stott '23, information systems; Macy Granzow '24, mechanical engineering; and Kya Matter '25, public health.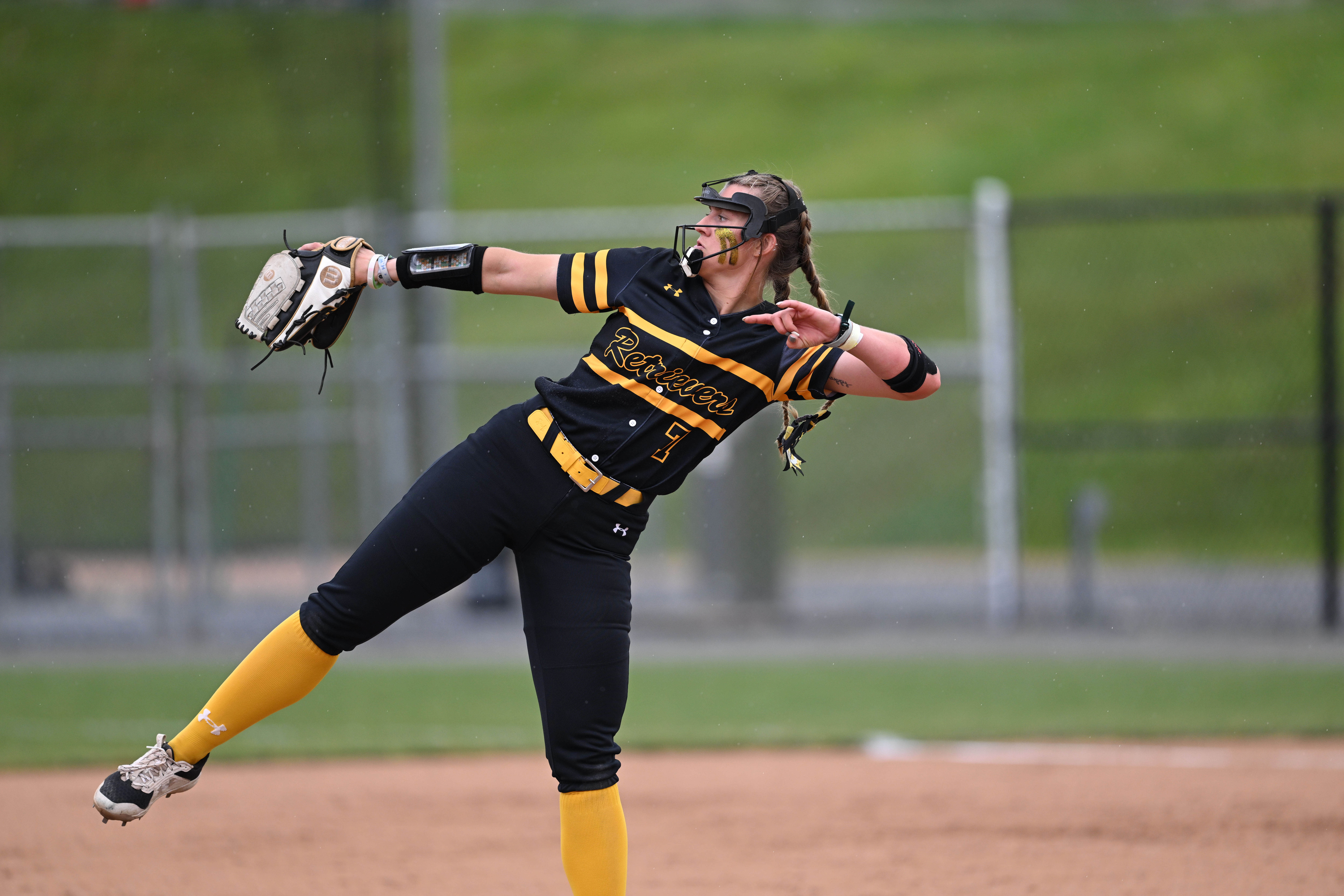 Coppersmith celebrates an out against UAlbany for the America East title. (Gail Burton/UMBC)
Chemistry graduate student Courtney Coppersmith '22, biochemistry and molecular biology, earned Pitcher of the Year honors for the fourth consecutive season, becoming the first student-athlete in America East softball history to do so. Overall, she became just the third America East student-athlete (in any sport) to win a regular season major award four consecutive years.
Karly Keating rounds the bases. (Joey Sussman)
UMBC's coaching staff, led by Kuhlmeyer, again holds the honor of Coaching Staff of the Year—a third consecutive award for leadership.
"Winning the America East Conference Championship in general is an incredible feeling, but going four-peat is indescribable," said graduate student Karly Keating '22, media and communication studies, currently pursuing her entrepreneurship certificate. "This team has worked so hard to get where we are at and we're still only going up. The best part is being able to celebrate with such amazing people, not only my team but with my family as well."
#RetrieverNation fans can catch the action on Friday by following @UMBCsoftball on Twitter. 
Story by Kait McCaffrey and UMBC Athletics.